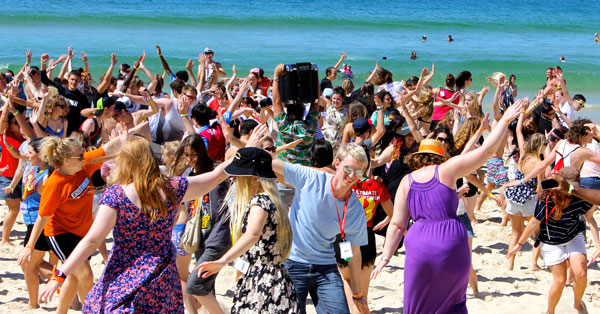 Year 12 school leavers: Hold on to your school ID
Queensland students finishing year 12 today who plan to continue their studies in 2016 will still be able to travel on concession fares up until the start of the tertiary year.
Acting Minister for Transport Mark Bailey said the Palaszczuk Government had introduced the change to provide fair and affordable travel for students still awaiting confirmation of their tertiary education placement or their new student ID.
"The Palaszczuk Government understands that public transport is an important and necessary part of life for the majority of school leavers and we are pleased to provide reduced fares over the summer break for those continuing on to tertiary education next year," Mr Bailey said.
"Up until 31 March 2016, school leavers can simply continue to carry their expired school ID as proof of concession while travelling on Queensland public transport.
"South East Queensland students with existing secondary concession go cards due to expire on the 31 December will need to buy a new tertiary concession go card, using their current student ID as proof of concession."
Mr Bailey said the move followed the Palaszczuk Government's recent scrapping of the LNP's ineffective Tertiary Transport Concession Card (TTCC), to make public transport travel easier and more accessible for tertiary students.
"In the coming months tertiary students will be introduced to TransLink's new tertiary concession go card solution, to become operational in time for semester one in 2016.
"The tertiary go card will offer a simpler and easier experience for tertiary students, with one less card to carry, and will also mean less administrative burden on institutions.
"The Queensland Government is continuing to work closely with Queensland institutions in preparation for the new system, and students will have all details in advance of semester one."
Stay tuned to the TransLink website (external site) and Facebook page (external site)(external site) for more information in the coming months.