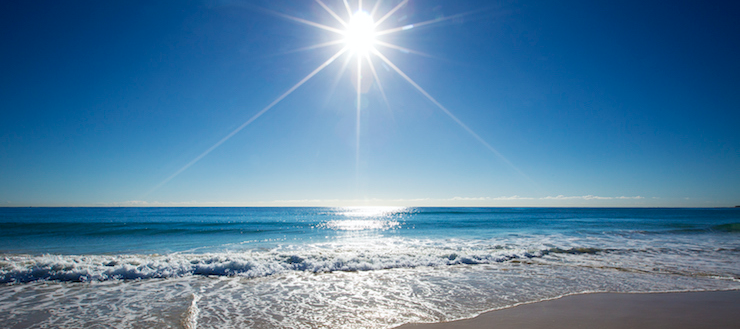 Very Hot Weather on its way – Calm – Take steps to keep your cool
A heatwave is expected to sweep across the state from Thursday.
The Bureau of Meteorology reports daytime temperatures will reach well above the November average for the next several days.
Temperatures are forecast to peak in Queensland's south east on Saturday with a maximum of 35 degrees and minimum temperatures aren't expected to drop below 20 degrees.
Six day forecast
Friday: Very warm to hot conditions over south Queensland.
Saturday: Temperatures will remain well above the November average in southern districts.
Sunday: Temperatures will remain well above the November average over much of inland Queensland, though not so much in the far southwest.
Monday until Wednesday: Warm to hot conditions will continue over much of the Queensland interior.
How to prepare for a heatwave
Queensland Health have made these recommendations for staying safe and healthy during a heatwave:
Check air-conditioning at your home has been serviced and is working effectively.
Ensure you have an enough food, water, medicines and toiletries to avoid going out in the heat.
Store foods and medicines at a safe temperature.
Consider your options if the heat wave causes a loss of electricity or disrupts public transport.
Ensure you have a torch, fully charged mobile phone or a telephone that will work without electricity, a battery operated radio and sufficient batteries.
Keep listening to Moreton Bays Home of Classic Hits on 101.5 FM, via Live stream or throughout Queensland if your traveling ABC Local Radio (South East Queensland we recommend 612 Khz Brisbane on the AM Band)
Find ways to make your home cooler-such as installing awnings, shade cloths or external blinds on the sides of the house facing the sun. Dark metal shutters and dark curtains may absorb heat and make the room warmer and should be avoided. The use of pale curtains or reflective materials is better.
Keep hydrated by drinking plenty of water at regular intervals.
Heatwaves can affect anyone however some people are at higher risk of harm. These are:
The elderly-especially those who live alone;
Babies and very young children;
Pregnant women and breastfeeding mothers;
People who suffer from a pre-existing medical condition-such as diabetes, kidney disease or mental illness;
People who take certain medications - such as allergy medicines (antihistamines), blood pressure and heart medications (beta-blockers), fluid tablets (diuretics) and anti-depressant or anti-psychotic medications;
People with an alcohol or drug problem;
People with mobility problems or disability, who may not be able to identify or communicate their discomfort or thirst; and
People who are physically active-such as manual workers and people who play sport.