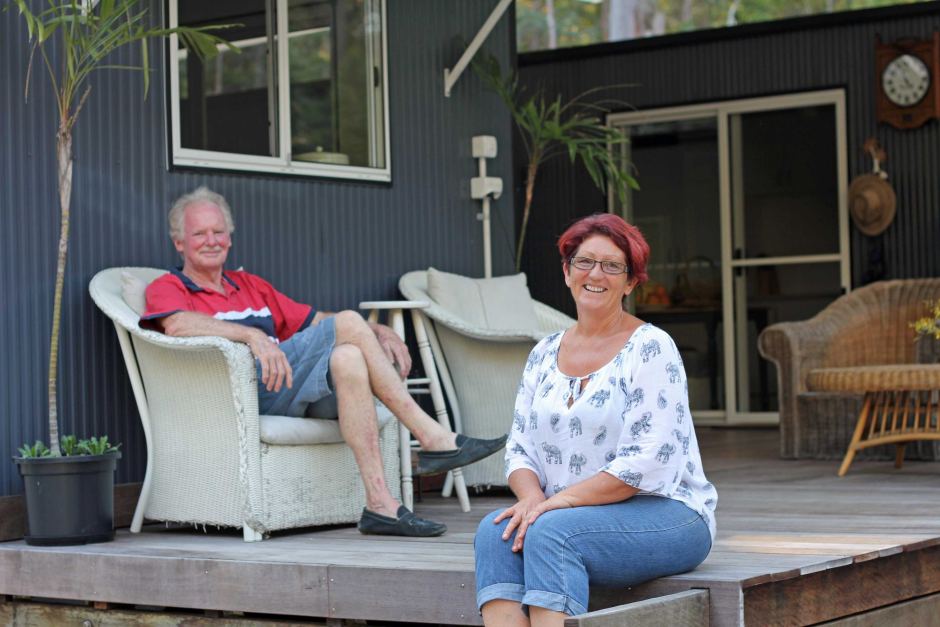 Unique sustainable commune for single baby boomers being built on Sunshine Coast
Solo baby boomers are in the crosshairs of a Sunshine Coast man looking for fellow residents and workers on his unique sustainable farm.
The project comes as more single retirees struggle to find adequate accommodation throughout Australia.
About one-fifth of all homeless people are aged over 55, and an estimated 36 per cent of them are women.
Noosa's Brendan Foley designed the commune for single-bedroom houses because he prefers to live with baby boomers like himself who are "a lot more comfortable in their own skin".
"For single retired Queenslanders, it gives them the opportunity to get out of their little one-bedder, living alone, and joining a little community," he said.
"They can come and go as they like. It's not an intimate relationship but it's certainly a friendly relationship."
Mr Foley's farm will be home to six 36-square-metre cabins, each with a lounge room, a bedroom and an ensuite bathroom.
His tenants are able to plan their cabins before they are built.
The rent for each cabin will vary, depending on how much the resident contributes to their cabin's initial building costs.
Mr Foley said he wanted residents to work and live on the farm.
"There's no way in the world just one person could become self-sustainable," he said.
"Six is about the right number and there are about six jobs that need to be carried out on a daily basis.
"Each of them gets a chore, whether it's looking after the fruit and vegies, or [being a] handyman, or doing some fishing for us, or [looking after] the smaller animals for eggs or eating," he said.
"I'm aiming to be completely self-sustaining, with spatchcock and guinea fowl as the main source of meat."
Single retirees struggle to find a home
National Seniors Australia chief executive Michael O'Neill said he encouraged alternative housing projects like Mr Foley's farm.
"What's pleasing is when these ideas explore alternative (and potentially cheaper) models for people who don't own a home," Mr O'Neill said.
"It's also really important for social connectedness.
"People living by themselves in big towns like Noosa can become invisible."
Mr O'Neill said Australia was experiencing a rise in homeless older people, which was more pronounced in women.
He said the problem was often because of people not having significant savings for retirement or having a relationship breakdown.
"On average the retirement income for women is $85,000 and for men it is $125,000," he said.
"People who retire on a fixed-income super and don't own a home can be under significant financial stress."
Source: ABC News