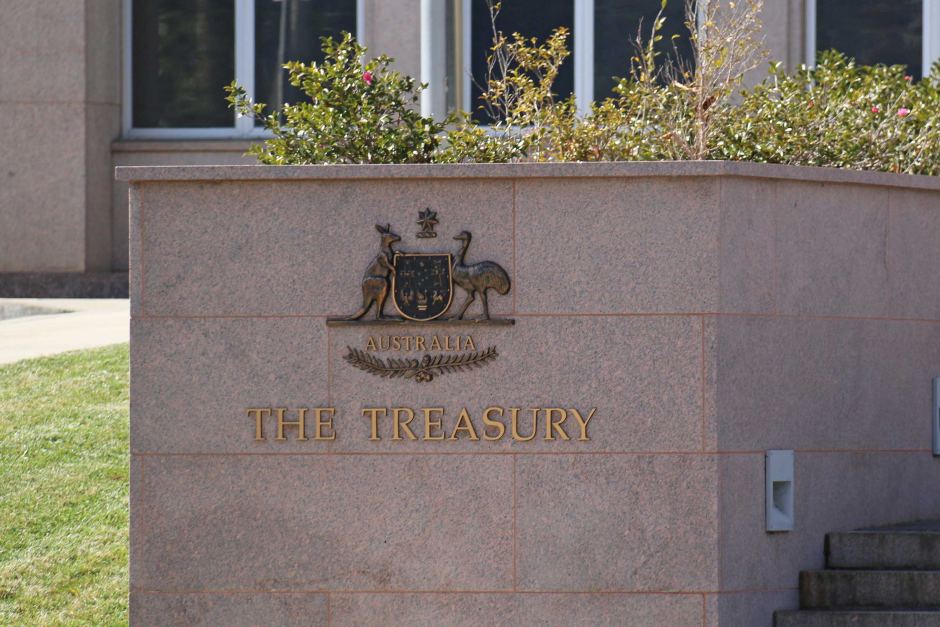 Treasury cuts economic growth forecasts amid predictions of rapidly decreasing working population
The Federal Treasury has cut its forecasts for long-term economic growth because of a decrease in the working-age population and a decline in working hours.
That suggests it could cut its predictions for headline economic growth for next financial year when the Federal Government releases its Mid Year Economic and Fiscal Outlook next month.
The May budget predicted real gross domestic product would expand by 3.25 per cent in 2016-17 and 2.75 per cent in 2015-16.
A senior treasury official has told an economics conference in Sydney he expected potential gross domestic product to grow by about 2.75 per cent annually over the next few years, down from the 3 per cent predicted in the federal budget.
Treasury macroeconomics deputy secretary Nigel Ray said the ageing of the population meant the potential economic growth rate was expected to fall slowly over time and reach 2.5 per cent by 2050.
"Taken together, the latest data on the population and labour force trends suggest that potential output will be lower than estimated at budget."
The Federal Government is expected to release its mid-year budget update next month.
Treasury said it would finalise its forecasts after next week's official economic growth figures were released.
Imports and household consumption tipped to expand economy
Australia's economy expanded by just 2 per cent over the year to June, well below the trend rate of growth.
The Reserve Bank also trimmed its economic growth forecasts in its latest Statement on Monetary Policy.
In their annual survey, the Australian Business Economists (ABE) — which represent the country's major market economists — predicted the Australian economy will expand by an average of 2.7 per cent in 2016, driven by more exports and solid household consumption.
ABE chairman and head of economic and market research at Colonial First State Stephen Halmarick said the group expected a pick up in growth next year.
"We are expecting economic growth to accelerate in 2016 to 2.7 per cent growth up from 2.3 per cent growth expected for this year," he said.
"And growth is going to be driven mostly by household consumption and net exports although business investment is expected to remain quite soft."
Economists predicted the Federal Budget deficit is expected to improve from $35 billion in 2015-16 to $26 billion in 2016-17.
The economists also expect the Reserve Bank to keep official interest rates on hold in 2016.
Encouraging households, business to invest in new industries
But Industry Super Australia chief economist Stephen Anthony was less optimistic about the Australian economy because of the likelihood of lower global growth.
"We would think that growth will stay at or around the level that it is, something in the 2 to 2.5 per cent range and potentially stay there for the next one to two years," Mr Anthony said.
"Then beyond that let's see what happens in China, let's see what happens in Europe.
"We seem as a global economy to have entered a new paradigm and that is a paradigm of low growth, what they are calling structural stagnation."
Mr Anthony said new policies needed to be developed to deal with a lower growth scenario.
He said the Federal Government should encourage households and businesses investing in new industries and public infrastructure.
"We need the big institutional investors and Mums and Dads to be incentivised."
Mr Anthony also said more efficient tax system were needed.
Source: ABC News