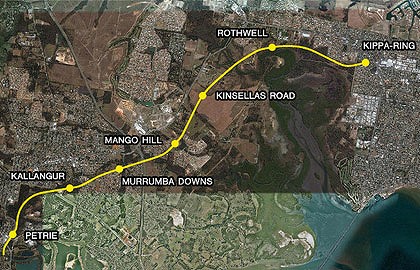 Translink Final week of Moreton Bay Rail Link consultation sessions
There are just two more sessions remaining for Moreton Bay residents to have their say on timetables for Moreton Bay Rail Link trains and proposed new bus connections and routes.
While the online consultation survey will remain open until Sunday 13 December.
TransLink Deputy Director General Peter Milward said interest had been high and locals had provided some valuable feedback during the first seven community consultation sessions.
"More than 200 community members have attended sessions so far and nearly 900 people have already completed the online survey," Mr Milward said.
"We encourage those yet to have their say, to head along to Redcliffe Library today (Thursday 26 November), from 4pm to 7pm or Kruger Hall Kallangur on Saturday 28 November, from 10am to 1pm.
"Under the draft timetables customers would have access to more than 650 weekly express train services and more than 700 new weekly bus trips, with 17 bus routes feeding into the new train stations.
For more information about the community consultation sessions and online survey visit translink.com.au or call 13 12 30.
TransLink will consider all feedback received, and outcomes from community consultation will be announced in the new year.