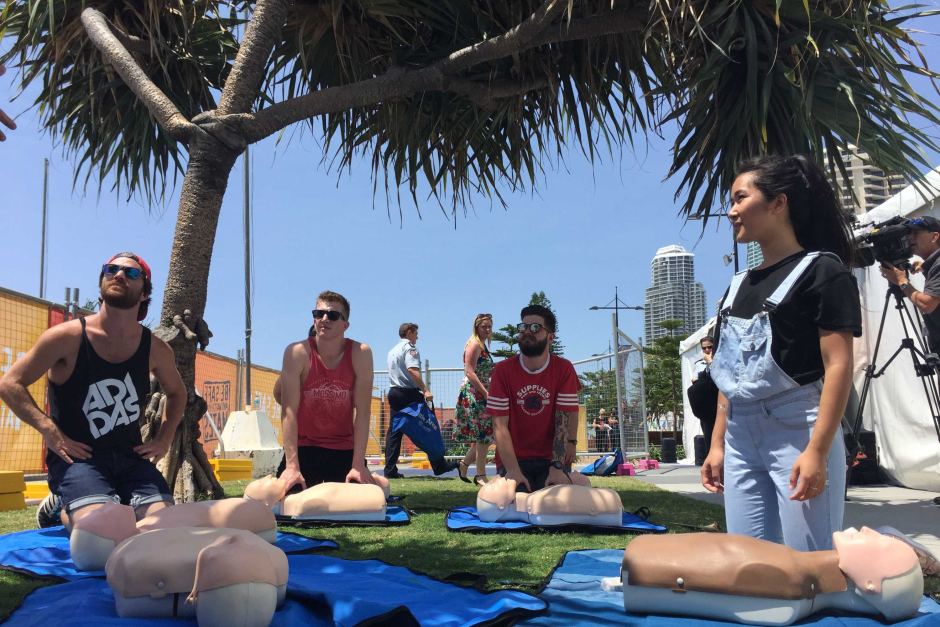 Schoolies 2015: Stay home if security is a major concern, organisers say
School leavers worried about a terrorist attack at this year's schoolies festivities should stay at home, organisers have said.
Schoolies organisers held briefings with Queensland police in the wake of last week's terror attacks in Paris, but Inspector Damien Crosby said there was no credible threat to the activities.
"At this stage we have not received any information that recent events overseas will have any nexus or impact on the schoolies event," he said.
With two days to go before this year's event, Schoolies advisory group chairman Mark Reaburn delivered a blunt assessment for anyone with security concerns, saying: "You don't have to come to schoolies."
From Saturday, another year of high school leavers will partake in a tradition that began on the Gold Coast & Sunshine Coast in the late 1970s.
Mr Reaburn said this year's cohort should have fun, but urged everyone to act responsibly.
"The schoolies message is the same this year as it has always been - be safe, watch your mates."
Queensland Premier Annastacia Palaszczuk said earlier this week extra police resources would be deployed.
High-risk balcony behaviour has been a concern to us and we would like to stress that it is illegal.

Inspector Damien Crosby, Queensland Police
Aside from outside threats, organisers expressed concern about a craze called "rooftopping", in which thrillseekers risk their lives to be photographed on top of buildings and structures, then upload images to social media.
Mr Reaburn said young people needed to avoid unnecessary risks, especially on high-rise balconies.
"We can't be everywhere. They have got to take control of their own circumstances," he said.
Inspector Crosby said schoolies would be evicted from their accommodation if they broke the law.
"High-risk balcony behaviour has been a concern to us and we would like to stress that it is illegal," he said.
Schoolies to be offered resuscitation classes
This year's school leavers can learn how to save lives, with Queensland Ambulance officers offering daily CPR demonstrations.
Spokesman Justin Payne said it was a simple, life-saving skill.
"We hope that people will become confident to just apply CPR anytime when an incident arises," he said.
Illicit drug use is often a concern for parents sending their children to schoolies events.
Drug Arm spokeswoman Alexandra Davis said for many parents their concerns were unfounded.
"Certainly from our research that we've conducted, this is our 16th year of research, what we are seeing is the that illicit and licit (permitted) drug use is always higher in the non-schoolies," she said.
Official Schoolies celebrations begin this Saturday and run for one week.
Source: ABC News