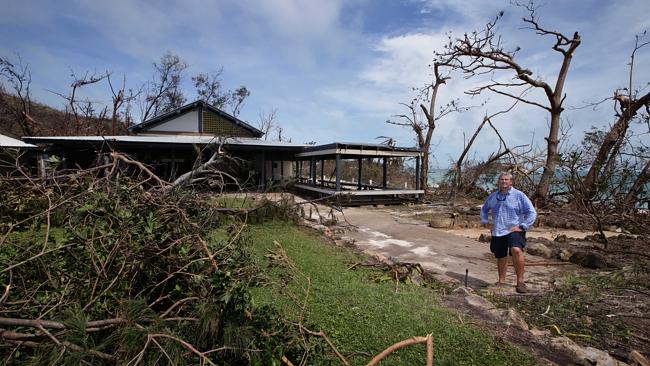 Queensland weather: Tropical low forms as southeast heats up
The first major tropical low of the cyclone season has formed in the Coral Sea, northeast of Queensland.
It is about 1500km away, east of the Solomon Islands, and is drifting towards Australia.
It is only a small chance of forming into a cyclone but may develop further as it moves into the far northeast Coral Sea over the next couple of days.
Weather Bureau forecaster Jess Carey said the low at this stage posed no threat to the coast.
Mr Carey said it was not clear if it would spin up into a cyclone but water conditions were warm enough for this to occur.
"The further east you go, the warmer the water is, so, as it moves west, it's not moving into a great environment," Mr Carey said.
"The water towards us is still warm enough to assist it to form up but we're days away from anything happening, let alone any impacts on the coast. We're watching it on a 24-7 basis."
The next cyclone to form in the Australian region will be called Stan.
However, if this low forms up, it will likely be in Fiji's area of responsibility and will be named by the Fiji Meteorological Service, which has slightly different naming conventions.
Graziers in Queensland's worst-hit drought area through the central west are desperate for a cyclone to form in the Gulf of Carpentaria this year and travel south across the continent.
Several have formed over the past three years but have decayed or changed course as they crossed land.
Mr Carey said there were as yet no signs of the monsoon trough, the major driver of summer rain across much of the northern half of the state.
He said despite the odd storm, much of northern Australia had received well-below-average rainfall over the past month and below-average rainfall was expected to continue for at least the next week.
The major weather effect on the continent was a central Australian high that would bring heatwave conditions to many parts of the interior and east coast later this week.
The long-term forecast for the cyclone season is for an average or below-average number of tropical storms to form and the potential for a dry El Nino continues.
Source: Courier-Mail