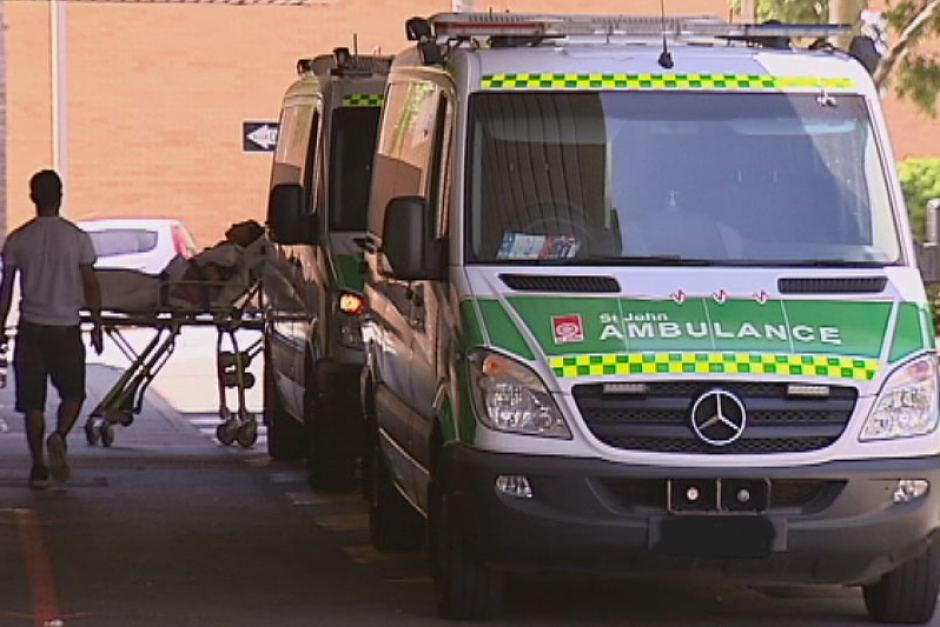 Queensland St John Ambulance services warns rising temps spark health care advice
St John Ambulance (Qld) is warning Queenslanders to keep drinking non-alcoholic fluids to ensure sufficient hydration during times of sustained high weather temperatures. 
St John (Qld) CEO Noel Gillard said during heatwaves it was important to stay well hydrated, particularly children and the elderly who are at most risk of being affected by the extreme weather conditions.
"With temperatures rising across all of Queensland, it is important we look after ourselves as well as our family and friends," he said.
"Although anyone can be at risk of heat stress or heat stroke, family members or carers need to ensure all young children and the elderly are properly taken care of."
Heat stress can occur within a few minutes and may lead to fatal heat stroke. To avoid heat stroke, keep well hydrated by drinking about 500mL of water every hour.
Signs and symptoms of heat stroke include:
dry skin
confusion
headache
dark yellow urine
small production of urine
nausea
rapid, shallow breathing
To avoid symptoms of heat stress or heat stroke, it is best to ensure that you are always protected from the sun. 
"Wear a hat, sunscreen and cool, loose fitting clothing at all times – even when it's cloudy," Mr Gillard said. "It is also essential to increase fluid intake by drinking plenty of water."
Mr Gillard said tradespeople, sports people and those working outdoors were also at a higher risk of developing heat stress or heat stroke.
"A casualty of heat stroke will have hot, dry skin which indicates a critical medical emergency," he said.
"After calling triple zero (000) for an ambulance, start to loosen tight fitting clothes and cool the casualty down by dampening their skin with a wet sponge or fanning them.
"If you begin to feel unwell, dizzy or have a headache, then it is best to stop, rest, hydrate and cool down. The risk of heat stroke can increase significantly if these steps are not followed."
St John (Qld) offers first aid training across Queensland to deal with medical emergencies such as heat stroke. In a first aid incident, seconds matter – don't waste another minute. To book a first aid course, or to find out more information, visit www.stjohnqld.com.au or call 1300 ST JOHN (78 5646).