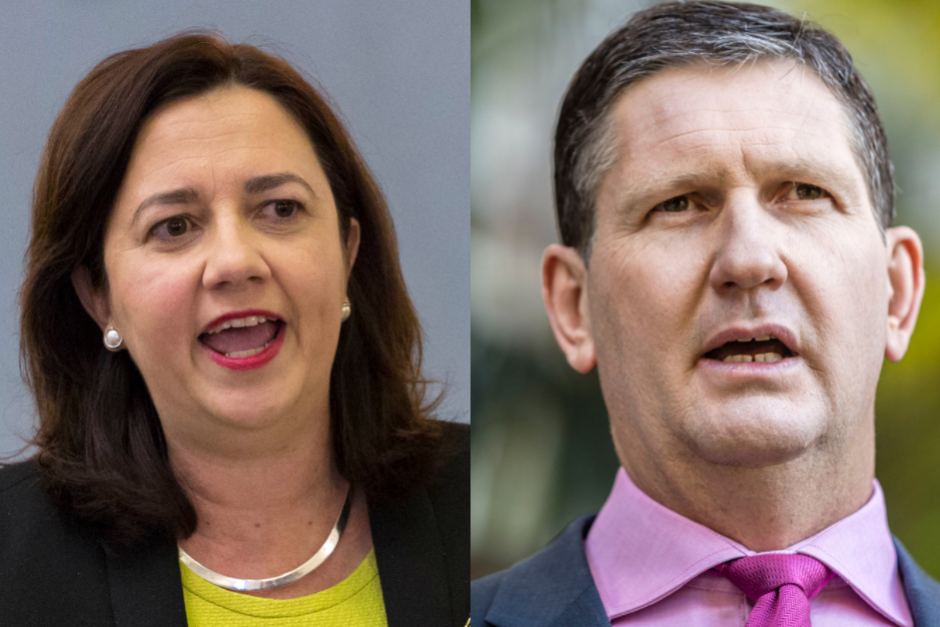 Queensland Government trails Opposition in latest Galaxy Poll
Support for the Queensland Government has dropped below that of the opposition for the first time since the January election, the latest Galaxy Poll says.
The poll, published in The Courier Mail, showed overall support for the Government fell three percentage points since the last poll in August to 49 per cent, compared to the Liberal National Party's 51 per cent on a two-party preferred.
Despite the dip, Annastacia Palaszczuk remained a popular Premier.
Her personal support had increased again, this time by three percentage points, to 54 per cent support.
That is compared to 26 per cent of those polled who thought LNP leader Lawrence Springborg would make a better premier.
LNP not considering reshuffle
Mr Springborg said morale in the LNP was high and the mood had changed after their shock election defeat in January.
At that time, support for Labor came in at 51 per cent compared to the LNP's 49.
While the Premier has not ruled out increasing her Cabinet line-up and a reshuffle, the LNP said there were no plans to shake-up the senior ranks of the LNP, now or after Christmas.
"We are very, very comfortable that we have an experienced team of people who are performing and indeed outperforming the Labor party ministers," he said.
"Morale is much better than what it was after the election.
"I think it is fair to say that after such a shock loss there could have been really serious repercussions, but the team has come together very, very well."
Source : ABC News