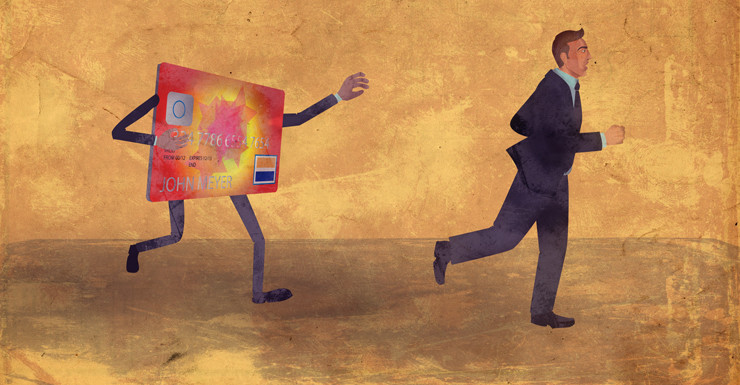 It's crunch time for sneaky credit card fees
Consumers stand to save more than $500 million a year when reforms are finalised.
Judgement day has arrived for the banks and the big credit card schemes, with the Reserve Bank expected on Friday morning to finalise draft reforms that will slash hidden fees on all card purchases.
Australian consumers could save at least $550 million a year if the RBA cuts the controversial interchange fee that banks charge each other when products are bought on a credit or debit card.
The RBA's Payments System Board is expected to recommend that average interchange fees on credit card transactions be slashed to 0.3 per cent from the current level of 0.5 per cent.
So, if you use a credit card to pay for a $1000 plasma television, you usually would incur a surcharge of at least $5 or 0.5 per cent of the value of the transaction.
Consumers end up footing this cost because banks usually impose a merchant service fee on retailers who then surcharge customers paying with a debit or credit card.
The RBA estimates that banks collect around $1.6 billion a year in these hidden fees.
Hard caps on fees
Australian credit card fees are high by international standards.
Earlier this year all member countries of the European Union agreed to adopt so called "hard caps" on interchange fees for card transactions.
The EU reforms, which take effect from 1 December, will reduce interchange fees on credit cards to 0.3 per cent and to a rate of 0.2 per cent for debit cards.
The term "hard cap" means that banks expose themselves to legal penalties if they exceed these fee ceilings.
David Murray's Financial System Inquiry recommended that the RBA introduce a hard cap fee regime similar to the system adopted by Europe.
Hard caps will prevent banks from levying higher fees on small businesses to recoup costs on card payments.
If the new interchange limit is lowered to 0.3 per cent on credit cards and implemented as a hard cap, banks will not be allowed to charge anything above that rate.
If the RBA decides to go with this recommendation, it is likely that many of the unfair cross-subsidies that are embedded in the current fee system will be eliminated.
Credit card transactions are more expensive for banks to process than debit card payments, but at the moment merchants tend to levy a flat surcharge on customers for both types of card payments.
That is about to change, with the RBA set to introduce a lower limit on the surcharge applying to debit cards.
The logic underlying this change is to prevent banks and merchants from using debit card customers to subsidise the higher costs of credit card users.
Millionaires to lose a few privileges
The RBA's reforms are also likely to go some of the way to removing subsidies between credit card users.
One of the great injustices of the current fee arrangements on credit cards is that consumers enjoying the most lucrative rewards programs on platinum credit cards issued by Visa, MasterCard and American Express are actually subsidised by people issued with no-frills standard cards.
Visa's most prestigious credit product – the High Net Worth card – which is aimed at big-spending high-income customers, is also one of the company's most expensive to manage.
The lucrative rewards and benefits that holders of this credit card enjoy means that it is one of the most costly for banks to manage.
As the following table shows, Visa's High Net Worth card generates bank interchange fees of about 2.2 per cent on each transaction.
However, because retailers typically levy a flat rate on all credit card payments, the holders of these cards pay the same surcharge rate as holders of standard credit cards that are cheaper for the banks to manage.
RBA governor Glenn Stevens has signalled he wants such cross-subsidies removed from the system.
Non-banks want interchange abolished
Jost Stollmann, the chief executive of Tyro Payments, a national payments services business which competes against the banks in the credit card processing market, wants interchange fees abolished altogether.
"We argue that by abolishing the interchange fee a beneficial chain of events would end regulatory complexity, abolish unfair cross-subsidies and eliminate vexing surcharges," he said.
The RBA is expected to release a discussion paper after it finalises its draft reform program this week.
Industry participants will then be consulted on the overhaul before the reforms are implemented towards the end of 2016.
Source: TND