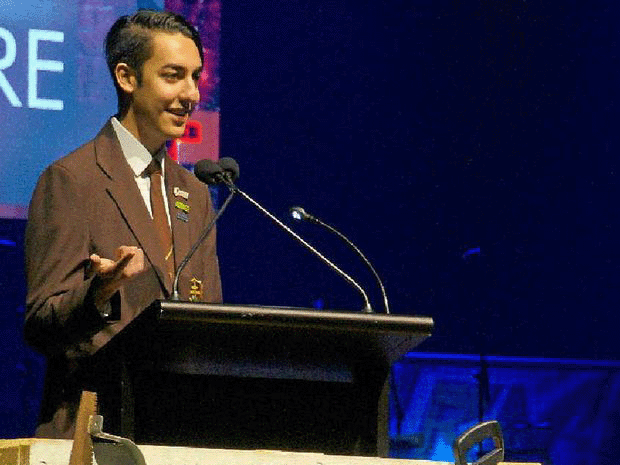 First Caboolture student wins dux
Source: Sunshine Coast Daily
Year 12 student Saif Mohammed was awarded the college dux award for 2015 during Grace Lutheran College Grace Celebrates.
He was the first student from the Caboolture campus to receive the dux award among more than 270 students across both campuses at Caboolture and Rothwell.
Saif's award was achieved in the face of much healthy competition. The award shows not just persistence throughout two years of senior studies but also the flair necessary in all fields of life to succeed.
The award reflects Saif's primary and secondary education received at Banksia Beach State School and at Grace, where the schools have nurtured an engaging and enquiring mind.
Saif has been captain of Grace Lutheran College this year. His engaging personality has shone in this role, exemplifying to younger students that while studies are a serious matter, life itself depends upon kindness to others.
Saif hopes to study medicine and it would not be a surprise if he were to provide for the homeless and oppressed.
Other students at Grace have received recognition, including Year 9 student Ayodele Bantale whose research discovered that using a mobile phone when driving increases driver response time by 50%.
It is rewarding for all in school communities to celebrate students' successes. It is hoped that in the future the community will hear far more of these enterprising teenagers.
Source Sunshine Coast Daily
?
?
?