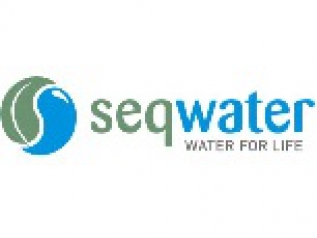 Emergency response headquarters for SEQ water industry
Water emergency responses will be better coordinated with the establishment of two South East Queensland Water operations centres.
Minister for Energy and Water Supply Mark Bailey officially opened Seqwater's new Emergency Operations Centre in the Brisbane CBD this morning.
An identical centre has also been established in the Ipswich CBD, providing response units in two key locations and building an important level of resilience and redundancy into our water operations across the South East Queensland, Mr Bailey said.
These Emergency Operations Centres bring together Seqwaters flood operations, emergency response team and 24-hour network control.
This is the first time in South East Queensland that we have a coordinated water emergency response centre under the one roof, capable of 24-hour operations in emergency situations.
Communication is vitally important during emergency situations. We can now utilise the latest communication technology to improve the sharing of information by dam operations, treatment and networks.
Mr Bailey said the new centres had integrated all of Seqwaters emergency response capabilities.
They are fully resilient, with back-up power to allow for 24-hour operations during emergencies. he said.
Seqwater Chief Executive Officer Peter Dennis said the new centres would act as a hub for all major water emergency responses.
"These centres will support our water industry partners including water retailers Queensland Urban Utilities and Unitywater and council-owned water businesses including Redlands, Logan and the City of the Gold Coast,'' Mr Dennis said.
"They will also have strong links into State, District and Local Disaster Management Groups as required as well as Bureau of Metrology, Queensland Fire and Emergency Services, Queensland Police Service, Queensland Health and other relevant authorities.''
Mr Dennis said best practice in emergency management was to operate dual centres which offered the same operational capabilities.
"This provides Seqwater with the ability to transfer emergency operations to alternative centres during severe weather events or other incidents as required, he said.
The centres, which became operational this month in preparation for the 2015-16 wet season, also include communication support for each of the emergency functions