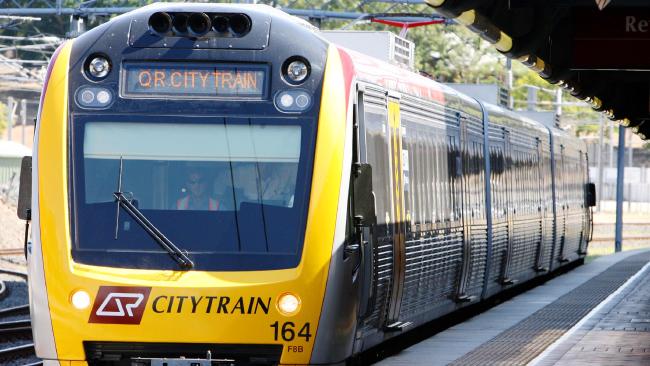 Commuters urged to check draft TransLink timetable before big changes to rail, bus services north of Brisbane
All public transport users are urged to check TransLinks draft timetable for the Moreton Bay Rail Link for possible changes to existing bus and rail services north of Brisbane.
TransLink is seeking feedback on the draft which was released on Monday.
The Moreton Bay Rail Link is expected to open mid-next year and TransLink is reviewing the entire northern corridor. There are many proposed changes to existing bus and rail services.
State Labor MP for Redcliffe and Attorney General Yvette DAth said it was important commuters were aware of how the changes would affect them. She said now was the time for commuters to have their say.
Ms DAths thoughts were echoed by state Labor MP for Murrumba Chris Whiting who said commuters insight was needed to get the timetable right.
Residents dont get the chance very often to really have a say in the creation of a new public transport network, Mr Whiting said.
If they think something wont work, they have the chance to speak out.
Both MPs said it was imperative that bus services were well integrated with the new rail line.
Commuters can learn more at one of nine public consultation sessions, at shopping centre displays or from electorate offices.
Consultation on the draft timetables closes in the second week of December.
Rail Back on Track spokesman Robert Dow said while the project was a big win for the community ? 100 years worth the wait ? commuters needed to check the draft ?timetables.
There are some issues with buses from the train stations both in terms of frequency and the network itself, Mr Dow said.
But the train timetable looks very good.
Commuters using Petrie station will now have access to nine express services an hour during peak periods.
Some of the losers out of the changes will be people who travel to Nundah, Toombul, Wooloowin and Albion. They will now have to change trains at Northgate.
Some proposed bus services look set to wind up just after 7pm.
Fast Facts:
Moreton Bay Rail Link (MBRL) timetable will provide 650 train services a week
Trains will run every 6-12 minutes in peak periods
Journey from Kippa-Ring to Brisbane Central to take 55 minutes
One-way ticket from Kippa-Ring to Central to cost $6.69 (go-card, peak); $9.70 (paper tickets, peak)
147 extra bus trips every weekday
Source: Quest News