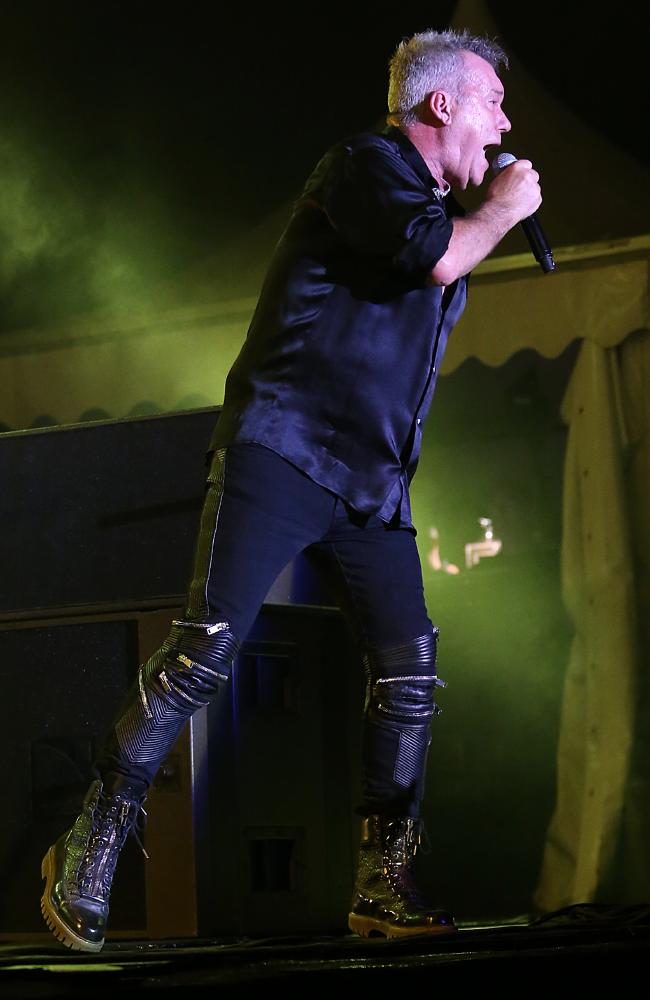 Cold Chisel left no doubt the fire still burns
Few bands can match the catalogue of tunes that Cold Chisel have racked up.
Thats a lot of history to live up to but the band took on the challenge with new album, The Perfect Crime, matching anything from their glory years.
They headlined the Decades Festival at Pine Rivers Park, north of Brisbane, last night and left no doubt the fire still burns, with a set list that stretched all the way back to the inescapable Khe Sanh, album treats such as Letter to Alan and so many classic tunes its hard to keep count.
How was Barnesys voice, everyone asks. In great shape, even after the fierce workout hes been giving it for 40 years.
Original members Ian Moss, Phil Small and Don Walker look remarkably much the same, and certainly play with all the energy of old. Mosss pyrotechnics on lead guitar is a show in itself and, as ever, his powerful voice adds to the variety.
They played for two hours and, with new material like Long Dark Road, The Mansions and Lost sounding as good as anything from the vault, they are in for a long, hot summer of touring.
Those who have tickets for their north Queensland shows are in for a treat.
Source: Courier-Mail