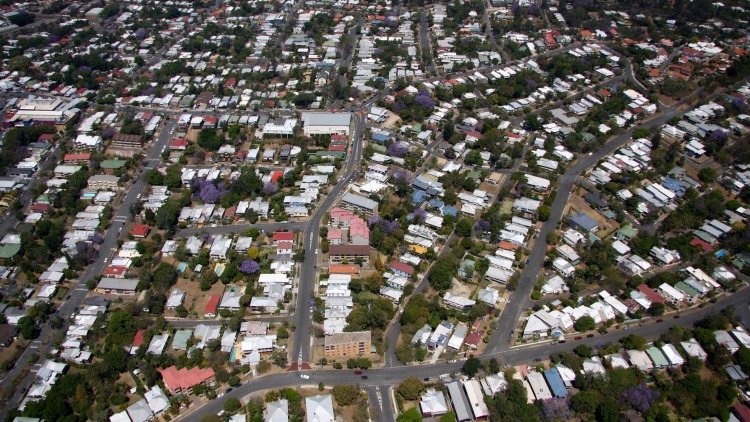 Brisbane's fastest-growing suburbs and its in Moreton Bay Region
Brisbane home buyers are flocking to the water, with growth rates booming in the city's coastal outer suburbs.
Just south of Redcliffe, Woody Point led the charge as the city's fastest growing suburb, with growth rates above 25 per cent over the past year, Domain Group data shows.
Buyers with a budget of less than $500,000 could get a home in Woody Point, with the median house price sitting at $486,000 over a six-month period until September this year.
Also along the coast, Ormiston and Manly are booming, with buyers forking out medium to high-range prices.
Domain Group senior economist Andrew Wilson said the trend had been evident for the past two years in Brisbane.
"The data is showing that medium to high-range suburbs that are in close proximity to the city are performing well, which has been the story for the past two years," Dr Wilson said.
He said there is still plenty of value in the area.
"Redcliffe has a very strong market, and Woody Point reflects that," he said.
"There are plenty of value opportunities in Redcliffe."
Woody Point Professionals real estate general manager Damien Misso​ said there has been a mixture of people buying in the suburb.
"We are getting a mixture of locals who are relocating to Woody Point, people knocking down properties and rebuilding, and also retirees," Mr Misso said.
He said investors are buying in the suburb, but the trend appears to favour owner-occupiers.
"We are mostly experiencing owner-occupiers who are relocating," he said.
He said the suburb's house prices are lower than surrounding suburbs, which has been a drawcard for buyers.
"You would pay considerably more if you were to go across the bridge to a suburb like Sandgate," he said.
Cleveland LJ Hooker area specialist and Ormiston local Ryan Picard said subdivision was becoming more common in Ormiston.
"People who live here do not want to sell, so what is happening is people are tending to subdivide their properties – we are seeing a substantial amount of that," Mr Picard said.
"We had one property worth around $4 million that got subdivided into approximately 20 blocks."
He said the majority of people buying in Ormiston are locals.
"Not a lot of people know Ormiston, it's a little secret – so we're finding 80 per cent of the buyers are already from the area, whereas a lot of people from interstate get drawn to Cleveland," he said.
In the inner-north, Hamilton is in the million-dollar club, with median prices well into six figures and price growth of almost 19 per cent.
Dr Wilson said this showed the health of Brisbane's high-end market.
"Brisbane's prestige market has been solid, and Hamilton, which has a median over $1 million, reflects that."
Ray White Ascot principal Dwight Ferguson said Hamilton is benefiting from the numerous new developments in the area.
"We have a lot of new developments coming up, and it's great for the area," Mr Ferguson said.
"We have a good mixture of investors and owner-occupiers who are drawn to the suburb because of its proximity to the city, as well as getting in and out of the city north and southbound – and of course it's right on the river."
Other fast-growing suburbs worth noting are Taringa, Stretton and Wooloowin, all sitting at least 20 per cent growth.
Source: Domain dot com dot au