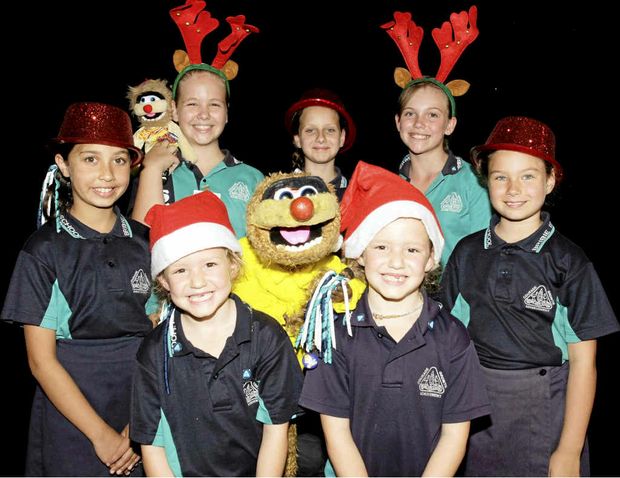 Bribie Shines Finalists compete to be top Christmas carollers
Jamie Dunn watched the young choir at Bribie Island State School and said they performed so well it brought a tear to his eye.
The Year 1-6 students were singing as finalists in the Morayfield Shopping Centre's Christmas carols competition.
Mr Dunn judged their performance as well as three other schools in the region with the winning school to perform at the Santa Spectacular on Thursday night.
"It is so good for the students," he said.
"Standing on stage breaks down barriers and gives them more confidence."
Bribie Island State School deputy principal Simone Woodham said the children put a lot of dedication into the works.
"They have been really committed and enthusiastic. The children have put a lot of effort into their performance," she said.
"Performing gives them the opportunity to further develop their music confidence and allows them to explore different genres of music."
The Morayfield Shopping Centre Christmas carols competition has been running for more than 10 years and this year the format was changed to allow more schools to be involved.
Marketing manager Ann Keidge said it was a busy time of year and allowing the schools to be judged via video made it much easier for them.
"We had a public voting system on Facebook and a panel of judges who voted for the finalist," she said.
"Facebook has allowed more family members and the wider community to view the choirs."
The winning school will perform on stage on Thursday night and win a $1000 voucher for the school.
Source: Bribie Weekly