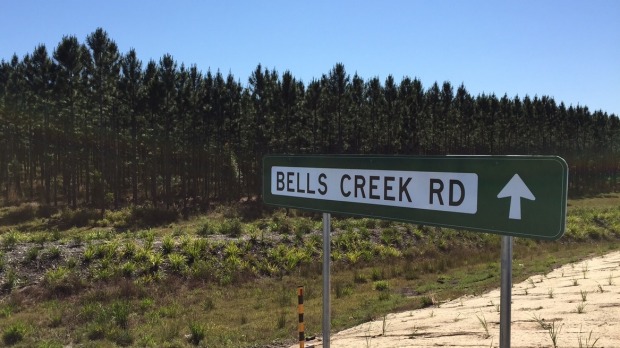 Bells Creek Arterial Road paves way for growth
Construction has started on Bells Creek Arterial Road, a vital link between the southern end of the Sunshine Coast and the Bruce Highway, paving the way for future growth.
Speaking at today's official ceremony, Minister for Main Roads and Road Safety Mark Bailey said the new road would provide a quick, safe transport option between Caloundra Road and the Bruce Highway. 
"This is a rapidly growing region that needs key infrastructure to prosper and work effectively," Mr Bailey said. 
"The 12km link will form a fourth leg on the roundabout at the intersection of Caloundra-Mooloolaba Road and Caloundra Road. 
"This arterial road will complement the recently completed Bells Creek/Roys Road interchange and has been designed for lanes to be added in the future.
"The road will include roundabouts and intersections at strategic access points for the new community that is being developed south of Caloundra.
"Caloundra South (Aura) will soon be home to Australia's largest master-planned city and we are ensuring infrastructure capacity will meet demand.
"More than 50,000 people will live in this $5 billion development and more than 20,000 jobs will be supported over the next 30 years of construction."
Mr Bailey said the new transport corridor and related infrastructure would benefit the community and tourism in the area.
"Bells Creek Arterial Road will not only benefit future residents, it will be a valuable asset to everyone who comes to this beautiful region," Mr Bailey said.
"This is a great example of the private sector working together with the state government to deliver positive outcomes for the community.
"I'm very pleased that Sunshine Coast-based Shadforths has been contracted to build the road, ensuring more local jobs for Queenslanders.
"The road will be built in stages, beginning with a 2.8km section from Caloundra Road to the development site being marketed by Stockland as Aura – the city of colour."
Construction of Bells Creek Arterial Road will be delivered by Stockland and is scheduled for completion in late 2016.