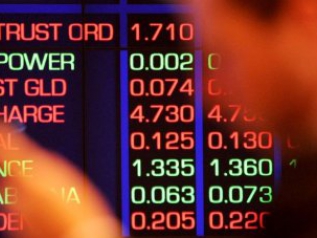 Australian share market lifts despite BHP losses as business surveys reveal 'Turnbull bounce
The local share market rose almost half a per cent today, with gains in the banks offsetting the sell-off in BHP stocks.
The All Ordinaries gained 23 points to 5,181, while the ASX 200 lifted the same amount, to 5,122.
But BHP headed in the other direction, following the fatal tailings dam incident in Brazil last week.
Today an environmental prosecutor in Brazil alleged the incident was due to negligence and human error. BHP shares lost 62 cents to $20.95.
But the big banks improved things somewhat, with the Commonwealth Bank gaining $1.24 to $76.
Westpac traded ex-dividend, down 76 cents to $30.14. ANZ gained 69 cents to $26.23, on suggestions it has been oversold this year, and NAB lifted 40 cents to $28.37.
News that Fortescue is paying down debt helped its share price ? it lifted seven cents to $2.37.
Webjet shares soared after the company upgraded its revenue estimate by 20 per cent. It gained 19 cents to $5.23.
Meanwhile, two key business surveys taken just after Malcolm Turnbull became Prime Minister show there really has been a "Turnbull bounce".
The latest Westpac consumer confidence survey is almost 4 per cent higher, while its Christmas spending outlook reached a seven-year high.
The Director Sentiment Index reached its highest level in two years, which means the nation's company leaders must be a bit sentimental themselves about having a former investment banker in charge.
Around 5:00pm (AEDT) West Texas Crude oil was higher at $US44.18 a barrel, and the Australian dollar had lifted almost half a cent to $US70.06. Spot gold was up at $US1,091 an ounce.
Source: ABC News