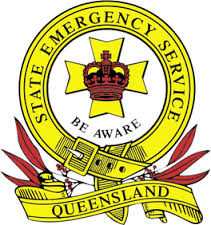 Volunteers recognised at Brisbane region SES Week Awards
Queenslands State Emergency Service (SES) Brisbane Region members have been recognised at an SES Week award ceremony held today at the Emergency Services Complex at Kedron.
Queensland Fire and Emergency Services (QFES) Acting Director SES Brian Cox said the SES Week awards provided an opportunity for the community to recognise the exceptional achievements of SES volunteers in the region.
SES Week is a national celebration to acknowledge the dedication and commitment of the remarkable people of the SES who give up their time to assist the community, Mr Cox said.
This year marks the 40th anniversary of the establishment of the SES in Queensland, and it is thanks to the hard work and outstanding efforts of volunteers that the SES continues to be the dependable and valuable service that it is today.
The Brisbane Region is supported by the Redland City, Moreton Bay and Brisbane City SES Units. Within these Units there are more than 1,200 active SES volunteers operating out of 22 Groups.
The SES Brisbane Region Member of the Year was awarded to Kat Stewart (Brisbane Eastern SES Group), in recognition of distinguished service by an individual to the SES.
In the short time that Kat has been with the SES she has proven herself to one of the most passionate and valuable members of Brisbanes Eastern Group, as well as Brisbanes Operations Group, Mr Cox said.
Kat is always willing to go above and beyond, whether it be at operational events, community events, group training activities or for any other SES related task.
Kat always helps out with a smile and possesses one of the most positive attitudes seen in our local SES community.
Mr Cox presented Redland City SES Unit with Regional Unit of the Year for their commitment to community resilience.
Redland City SES Unit approached 2015 with a strategy that focused on building an informed community, he said.
By developing a strong and resilient community, Redland City SES Unit has been able to concentrate on the community members that need them most.
For outstanding contribution to both the planning and operations of the largest peacetime security operation in Australias history, the SES Brisbane Region Operational Response of the Year award went to Brisbane City SES Unit.
The G20 Brisbane summit was one of the biggest non-emergency, planned SES deployments across the state of Queensland, Mr Cox said.
The time dedicated to the planning of operations and coordination of the three-day event by the Brisbane City SES Group is a credit to them and their Unit.
SES Week certificates were also presented to nine volunteers from Brisbane Metro SES Group for displaying exceptional dedication to their SES Units or Groups and communities.
Volunteers who received SES Week certificates were: Ron Hedges, Sean Harrop, Anita Condon, Cariad Ewards, Peter Hayes, Michaela Lock, Lisa Camus, Marcus Herbert and Carla Bailey.
Mr Cox congratulated each of the SES Week award winners, and thanked them for their service to community.
National Medals and Clasps, Meritorious Service Medals and Clasps were also presented to volunteers .
For 40 years service to the SES, Tony Daniel (Redland Bay SES Group), Mark Brake (Brisbane Eastern SES Group) and John Lee (Brisbane City SES Group) were presented with their sixth clasp to the Meritorious Service Medal and a 40 year anniversary plaque.