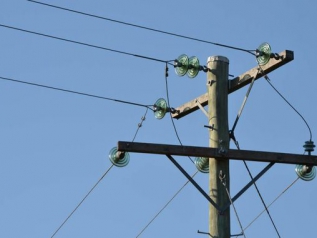 Queensland Government will act if electricity generators charge unfairly, Treasurer Curtis Pitt says
Action will be taken if Queensland's electricity generators charge unfair prices, but the State Government's plan to merge two companies is going ahead, Treasurer Curtis Pitt says.
The Australian Financial Review has reported that industrial customers were concerned about "price gouging" by CS Energy and Stanwell Corporation.
The companies deny the allegation.
Mr Pitt said he had heard the concerns but was not aware that it was happening in Queensland.
"The last time this matter was considered under the national electricity market there was no concern raised about Queensland at that time," Mr Pitt said.
"If of course there are concerns, I'd be the first to be interested and act on that."
Mr Pitt said the Government was proceeding with the merger of CS Energy and Stanwell, as well as a separate merger involving Energex, Ergon and Powerlink.
However, he said the combinations might change.
"There have been reports that this process is not continuing - let me clear that up right away - the mergers are still ongoing," he said.
"We're just making sure we do all the due diligence to ensure we get the best outcome for Queenslanders.
"We have a range of options, looking at Powerlink, Ergon, Energex, CS Energy and Stanwell.
"All of these will form a mix of companies and options."
Source: ABC News