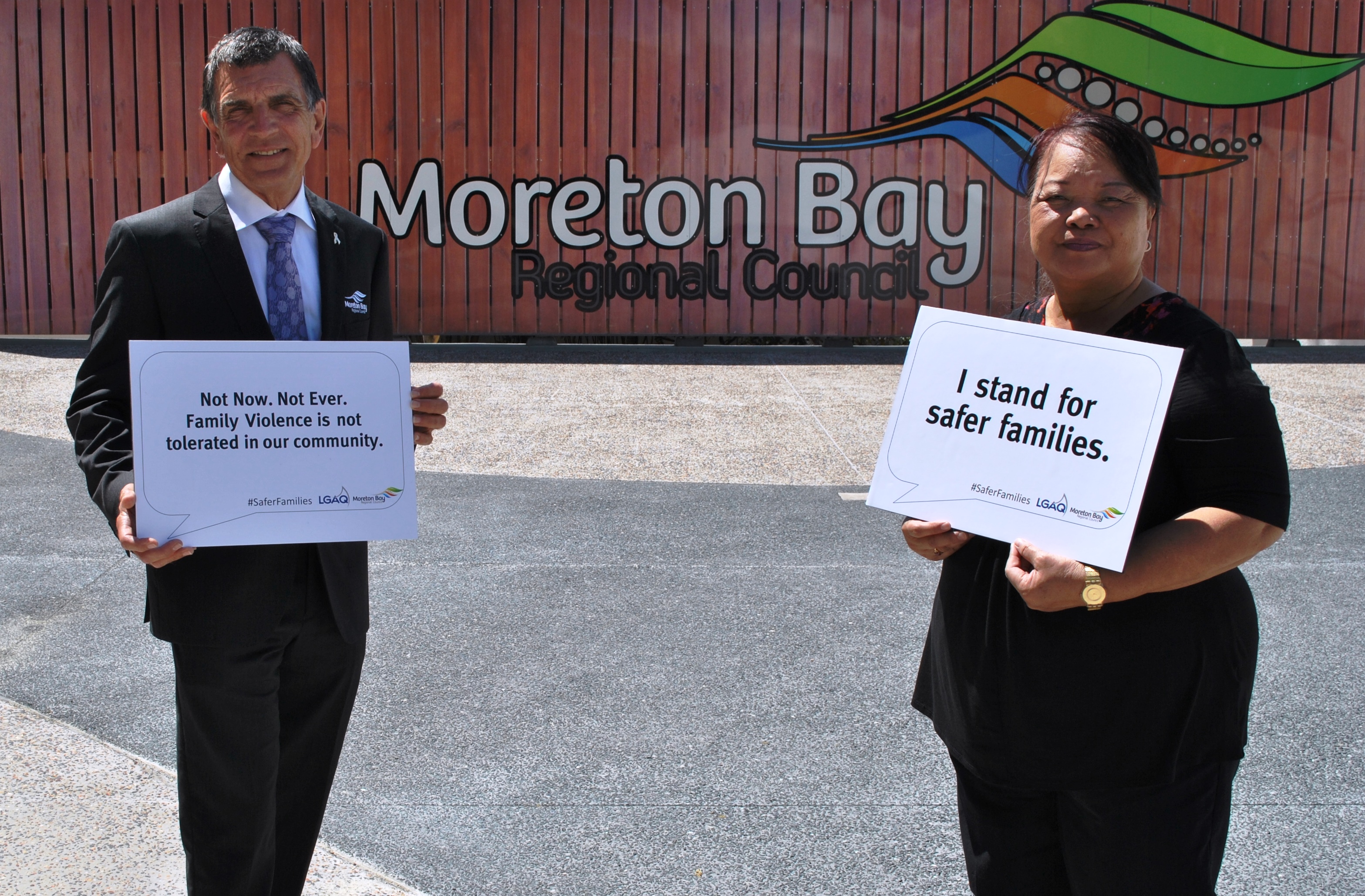 Moreton Bay Regional Council encourages Hashtag to Say No to Domestic Violence
Moreton Bay Regional Council is encouraging residents and organisations to use their smartphones and social media to unite against domestic and family violence.
Acting Mayor Mike Charlton said council had joined communities across Queensland and pledged support to the Local Government Associations Safer Families, Better Communities campaign.
There is no excuse for domestic and family violence and as Acting Mayor Im asking that we unite as a community to take a public stand as the first decisive, positive step for a better, violence free future for our region, Cr Charlton said.
Increasing awareness and uniting against family violence is as easy as swiping your smartphone and logging onto Facebook, Twitter or Instagram with your pledge and message of support.
The Acting Mayor said residents could make a pledge in support of better communities by using the #SaferFamilies hashtag.
It can be a pic of you pledging your support by using the hashtag #SaferFamilies to make sure your message is heard, Acting Mayor Charlton said.
Im calling on our community to use the power of social media to help take a zero tolerance approach to domestic violence.
Examples of messages to help pledge your support include:
? Not now. Not ever. Family violence is not tolerated in our community #SaferFamilies
? I stand for safer families #SaferFamilies
Cr Charlton presented the Caboolture Regional Domestic Violence Service (CRDVS) with a cheque for $5,000 to recognise and support the work the organisation does in helping to prevent and respond to family violence.
The donation was made to CRDVS at councils Caboolture Chambers on Tuesday, October 13.
You can also show your support by donating or providing in-kind support to front line services in our community such as CRDVS, Cr Charlton said