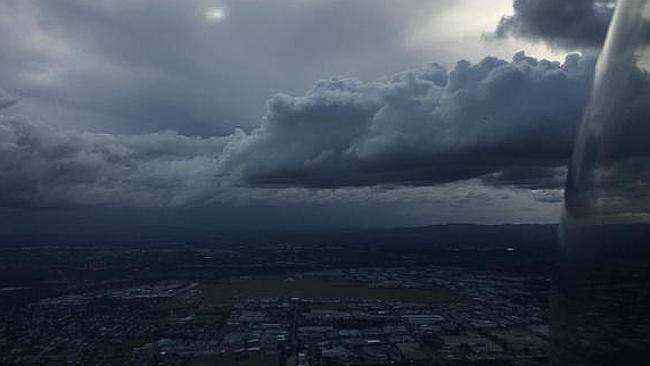 More storms on the way
Thunderstorms are predicted to hit southeast Queensland on Thursday for the third day in a row.
Weather forecaster David Grant said heavy rainfall and thunderstorms were forecast for this morning, but were not predicted to be severe.
Theres a surface trough near the coast that could bring heavy rainfall and some storms to southeast Queensland tomorrow, he said.
The temperature tomorrow is a little cooler, around the mid 20s, so its not your classic weather for storms as generally hotter days in the 30s bring more severe thunderstorms.
Brisbane is expected to reach a maximum temperature of 26C.
Thunderstorms hovered around the western regions of southeast Queensland on Wednesday afternoon with some places receiving a battering of rain and hail.
Areas around Laidley and Toowoomba recorded 67mm of rain and small hail, and Gatton recorded 38mm of rain and wind gusts up to 79km/h.
Source: Courier-Mail