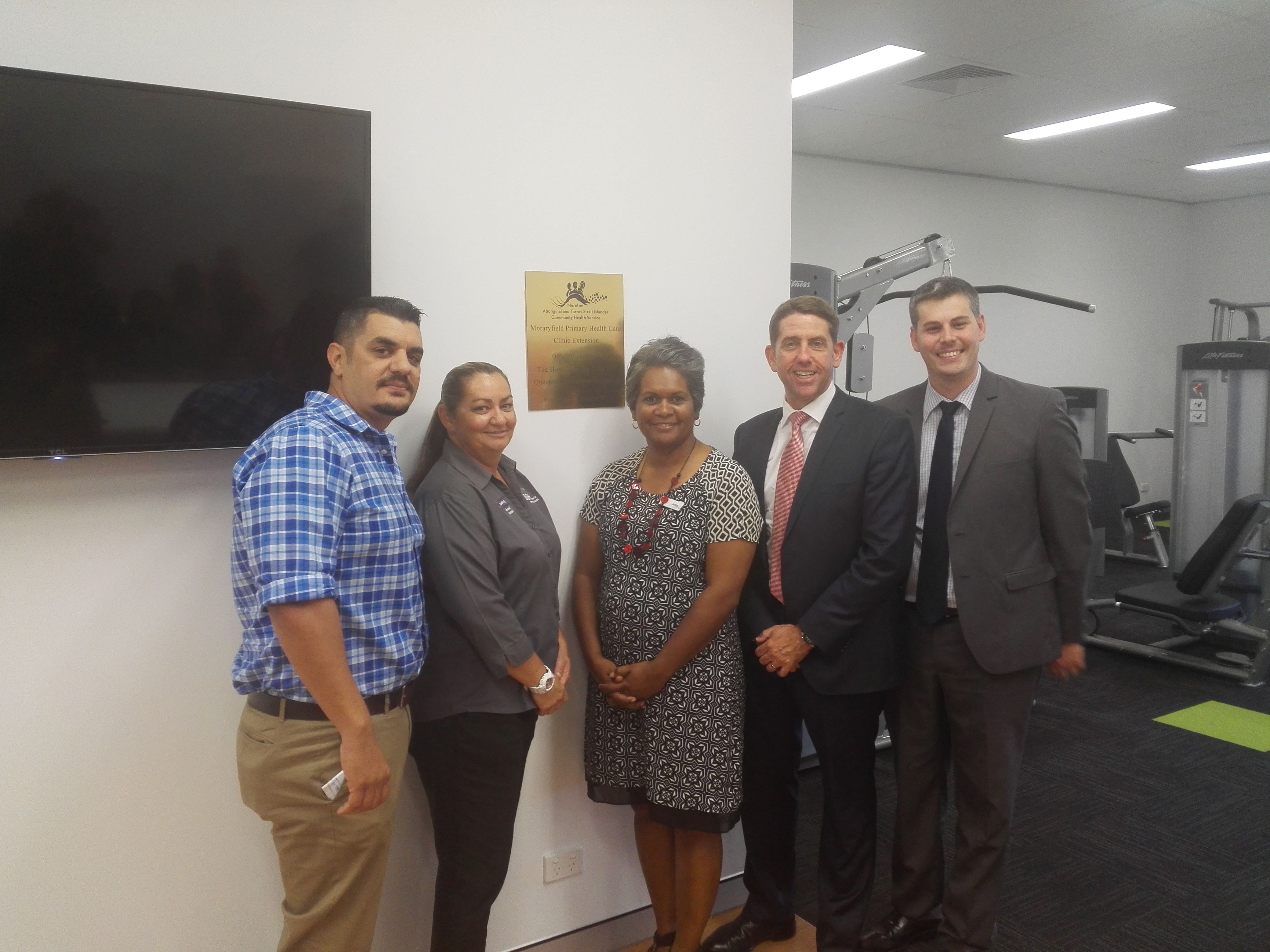 Mark Ryan Member for Morayfield helps announce Funding boost for urban indigenous health
The Palaszczuk Government will reverse cuts in funding by the Newman Government for indigenous health by reinstating core funding of $1.2 million for the Institute for Urban Indigenous Health (IUIH) for the current financial year.
Minister for Health and Ambulance Services Cameron Dick announced the reinstatement of full funding after the Newman Government had cut nearly $400,000 annually out of the institutes funding.
The previous Labor Government strongly supported the IUIH as we believe that indigenous people in urban areas face specific health issues and need a dedicated health service such as the IUIH, he said.
It has been particularly gratifying to see the organisation grow from a vision for a better future into the leading beacon for indigenous health that it is today.
When the demand for services increased and it was time to grow, the Queensland Government was happy to continue its support by providing the funding that enabled the expansion that we see here today, Mr Dick said.
Mr Dick was speaking at the opening of extended facilities at the IUIHs Morayfield primary healthcare centre, which he attended with the member for Morayfield, Mark Ryan MP, who welcomed this good news on behalf of residents of the Moreton Bay Region.
The evidence is clear ? primary healthcare services like the IUIHs Morayfield primary healthcare centre deliver better health outcomes for people which in turn reduces the future impact on our health system, Mr Ryan said.
The Palaszczuk Government has also provided the funding to enable the IUIH to extend its primary healthcare centre at Morayfield to construct additional consultation rooms as well as a gym area set up specifically to target obesity and other chronic diseases through a structured physical activity and nutrition program.
Mr Ryan said that the extended facilities at the IUIHs Morayfield primary healthcare centre will make a difference in the lives of people living in the Moreton Bay Region.
Having a new gym area and dedicated facilities to target obesity and chronic diseases in Morayfield provides greater access to more specialised healthcare for local people and enhances their health outcomes, Mr Ryan said.
The work of IUIH is changing peoples lives by delivering better health outcomes which in turn saves future expenditure in other areas of our health system.
Mr Dick said that the media tended to highlight indigenous health issues in remote communities, but there were considerably more indigenous people living in urban communities.
More than 65,000 indigenous Australians live in south-east Queensland ? thats more than the entire indigenous population of the Northern Territory, or Victoria or South Australia, he said.
There is still a large gap in life expectancy and health outcomes between indigenous Australians and the broader community. Thats why we support IUIH to be able to reach out at a community level to get better health outcomes.
What this model does is empower indigenous leaders supporting indigenous health workers providing health services to indigenous communities.