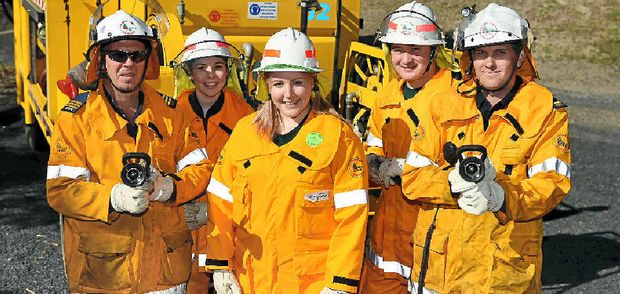 Girl power burns bright at Rural Fire Brigade
Wamuran Rural Fire Brigade has experienced a spike in numbers in recent months, boosting the number of female volunteers to 25.
A total of 12 volunteers have signed on since the brigade's June open day, which is enough to crew three fire engines once they are all fully trained.
Training officer Eric Lanham said the new sign-ons meant good things for the Wamuran community.
"We're increasing our potential to respond to fire emergencies," Mr Lanham said.
Women now make up a total of 40% of the squadron.
"It's good to have that diversity," Mr Lanham said.
The 25 women in the brigade work across a variety of roles, such as administration duties and firefighting.
But just because the administration women work behind a desk, does not mean they are not skilled in fire safety.
"We make sure all of our personnel go through the same training as our firefighters," Mr Lanham said.
Olivia Barbaro has just started with the rural fire brigade, participating in her official induction last week.
"It's nice to be involved where you live, help people out and raise fire awareness," she said.
Olivia knows the recent influx of volunteers bolstered the female numbers.
"It's the biggest (group of girls that) the station has ever had," she said.
To join phone 0409?077?050 or stop by the station at 12 Old North Rd, Wamuran.
Source: Cabolture News