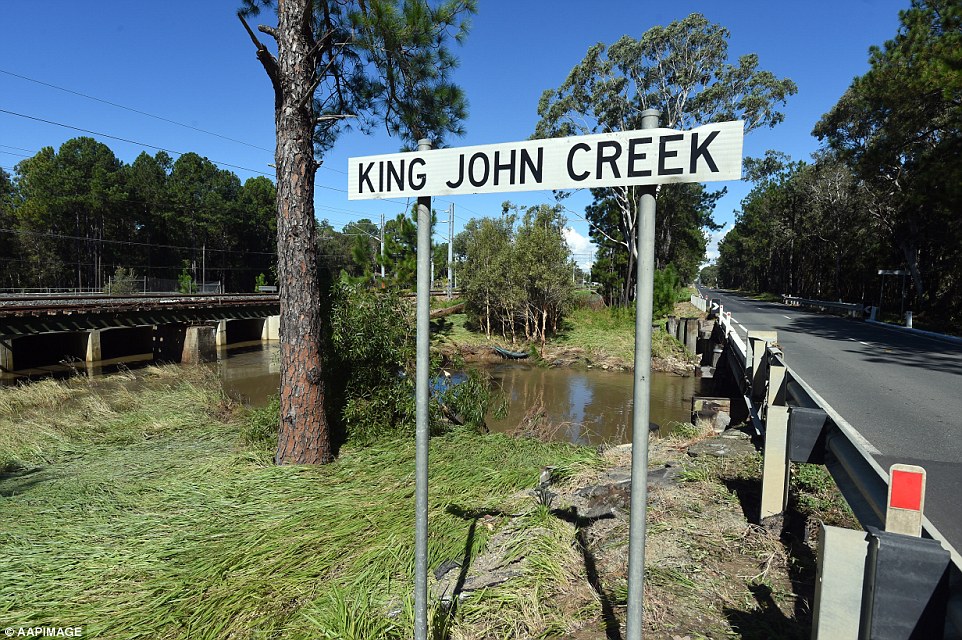 Fighting For Glass House ? raising the Bruce Highway at Caboolture
The weather event that occurred in South East Queensland on Friday 1 May will long live in the memory of many Queenslanders. Residents in Caboolture were one of the hardest hit and suffered the ultimate tragedy with the loss of so many lives.
One of the key concerns of locals - both those flooded and those cut off by the flooding - has been the southbound lanes of the Bruce Highway at King John Creek.
Following an announcement by Federal MPs Wyatt Roy, Mal Brough, Luke Howarth and James McGrath, Member for Glass House Andrew Powell MP has received a number of requests for more information.
It is great to see the federal and state government have announced planning will commence in early 2016 but locals have been asking what that really means, Mr Powell said.
Essentially the planning intends to investigate flood immunity and future safety improvements on the stretch of Bruce Highway between the Caboolture-Bribie Island Road Interchange and the Caloundra Road Interchange.
The flood immunity of King John Creek Bridge and two others will form part of the future staged upgrade of the Highway, he said.
The Department of Transport and Main Roads will commence the $8 million Bruce Highway Planning Project in early 2016 and have advised this project is a priority.
They say it will have priority but I just hope they realise how desperately this community needs to see not only a plan but action. They simply have to prioritise this project so we can avoid events like those in May.
The community shouldnt have to worry about travelling on our states main highway every time we get rain, nor should adjacent residents fear flooding so we need to work together to ensure we can stop this from happening in the future.
#Powell4GlassHouse
Mr Powell pays his respects to the families who lost loved ones during this weather event.
Are you effected by this story, if so you can now email us your contribution. Send us your Email News at 101.5FM***
*** when you click Email 101.5FM your email client will load, and have our email address inserted for you and the subject so all you have to do is type in some stuff to send us easy huh ?
Phone 07 5495 1015