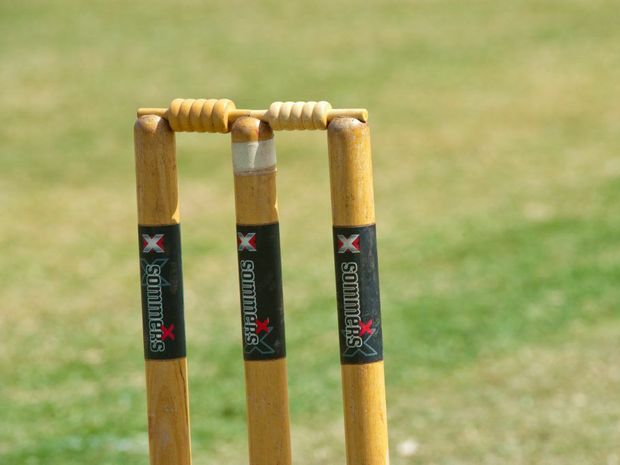 Caboolture chases sixth title, as Maroochydore match looms
Premiers Caboolture will start the new SCCA fixture season aiming for an unprecedented sixth consecutive title, with a line-up much different from the eleven that won in March.
Facing Maroochydore Red at Grant Road, the home side has a new captain in Rod Gibbs, a new 'keeper in Daniel Book and a crop of young Snakes ready to test their skills, but maintain the core of Gibbs with the bat, Matt Anderson to weave his magic spin, and reigning Umpires' Medal holder Andy Schablon.
The Reds should be a harder opposition than the untested crew who were put to the sword in the corresponding match last year.
Anderson recorded the impressive feat of eleven wickets and a century in that game, so the opener could be a test of their progress.
Without Luke Schmelzkopf, Ryan Baker, Clayton Simpson and Cam Garnham the premiers need rebuilding, but have an excellent base to work from.
Maroochydore Blue also has a new look, with no Michael Goodluck, Jamie Malcolm, Dylan Betts or Dan Hall from the squad that started last season.
The acquisition of Gerard Flegler and Chris Welsh adds vast experience from Scorchers, and Shane Newton must be looking for milestones to pass as he ascends the ladder of wickets in Coast records.
Newton's career tally stands at 420, and just an ordinary season would see him pass Kent Officer ( 445), with an excellent return reaching Nev Kuskopf's 458, and fifth place on the alltime list.
Noel Thorogood at 493 seems a bridge too far for now, but one more season could bring the added bonus of 500 wickets. A good haul against an unsettled Nambour on Kev Hackney Oval would set the ball rolling.
Gympie and Glasshouse both have gaps to fill with players from both sides travelling to Mackay for the Country T20 trials, with the Gold needing possibly six replacements, testing the home depth. The Rangers are starting to benefit from the work of the past couple of seasons, yet a lot rests on the shoulders of Jeremy Schultz and Brett Milini as always.
Third place on the ladder should be a minimum this time.
A keen Tewantin-Noosa is without Ash Gray, who scored a good percentage of runs for the Thunder in his time there, and the incoming Stephen Shaw should try to fit into the team structure in his own way rather than trying to replace Gray. Depth is what has been lacking at Read Park, with both bat and ball, and the inconsistency when just one or two have a day off has always hurt.
Travelling to Caloundra has also had mixed results, although the visitors would relish the opportunity to face the young Lighthouses early before the side gains any momentum under leadership of Dan Freebody.
Source: Caboolture News