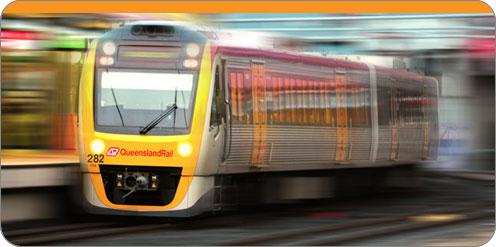 Boost to Railway Squad to keep trains commuters safe
The Palaszczuk Government will give a boost to the Queensland Police Service (QPS) Railway Squad with the addition of new CCTV technology and an extra eight officers to patrol Queensland Rail (QR) services across the south-east.
Police Minister Jo-Ann Miller said the Palaszczuk Government was committed to keeping Queenslanders safe and the additional officers would further enhance passenger safety on the rail network.
I am pleased to announce today an additional eight police officers for the Railway Squad, which will boost its operational strength from 70 to 78 officers next year, Minister Miller said.
As well, a trial of new tablet technology will mean officers will be able to live stream footage from CCTV cameras at selected stations.
This financial year, QR installed an extra 500 CCTV cameras across the City network, and this tablet technology will assist the Railway Squad to monitor the network and respond to incidents even when theyre out on patrol.
The Railway Squad targets anti-social behaviour on the QR network specifically and their commitment to passenger safety and security has seen a significant reduction in serious crime across the city network.
Through their proactive approach, police-recorded assaults on the QR network have continued their downward trend, dropping 16.5% over the past financial year.
Queensland Rail and Queensland Police are focussed on providing a network where people feel safe and it is great to see such outstanding results.
Minister Miller said the new officers and improved technology would ensure Queensland Rail continued its record as Australias safest rail network as the network continued to expand.
The additional officers and use of tablet technology will enhance safety through a visible and active police presence and ensure we continue to provide the appropriate level of security across the network, with the opening of the Moreton Bay Rail Link mid next year, Minister Miller said.
Queensland Rail was recently rated the safest metropolitan railway network in Australia by independent research agency Canstar Blue.
It was the only Australian rail operator to receive five stars for safety, based on the satisfaction of its customers.
The additional officers will work in partnership with a range of other security personnel operating on the Queensland Rail network, including Authorised Officers, private security guards, Senior Network Officers and mobile dog patrols.
These personnel are in addition to emergency help phones and almost 9000 CCTV cameras, including real-time CCTV and a dedicated 24-hour security monitoring facility.
Police reported assaults on the Queensland Rail network have reduced by 16.5 percent, from 151 assaults in 2013/14 to 126 in 2014/15.
Serious crime on the City Network remains low in the context of the general community, with less than three police recorded assaults for every million passenger journeys.
From these incidents, serious injuries are not common and in many cases those involved are known to each other.
Queensland Rail has a partnership with Crime Stoppers and encourages customers to report any information on 1800 333 000.
Breakdown of police reported assault data by station
Location/Number of police recorded assaults (2014/15 FY)
Woodridge / 7
Beenleigh / 6
Fortitude Valley / 5
Central / 5
Park Road / 5
Caboolture / 4
Morayfield / 4
Roma Street / 4
Darra / 4
Petrie / 3