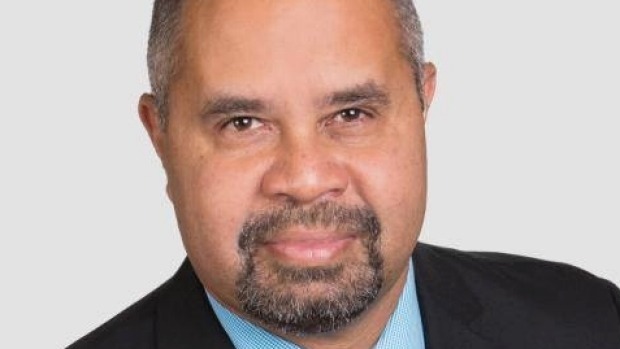 Billy Gordon: Queensland MP vows to remain in Parliament despite explicit message claims
Embattled Queensland MP Billy Gordon has vowed to remain as the independent Member for Cook, as police investigate claims he sent explicit messages to women.
Several women have claimed Mr Gordon sent them explicit images through social media.
One woman was charged with extortion against the MP and police are still considering the other two complaints.
Mr Gordon issued a statement today in which he vowed to continue as the Member for Cook, in the state's far north.
"Over the last few days, certain statements have been made about me," Mr Gordon said.
"I always believed that personal exchanges between me and other parties were private and consensual.
"I am determined to continue to represent the constituents of Cook, and better the lives of Indigenous people in my electorate.
"This is the only statement I will make on these matters."
Michael Cope, from the Queensland Council for Civil Liberties, said under current legislation the Cook MP had every right to stay put.
"He is a Member of Parliament - he is entitled to sit in the Parliament and to vote, unless and until he commits an offence which requires his removal, and that hasn't happened yet," he said.
Opposition to try to amend Parliament's rules
It has been a tumultuous first year in Parliament for the independent politician, who quit the Labor Party in March following accusations of domestic violence against him.
Detectives confirmed in September they would not proceed with domestic violence allegations against Mr Gordon owing to insufficient evidence.
The Opposition will again try to change Parliament's voting rules later today, to allow either side to effectively nullify Mr Gordon's vote.
In Queensland Parliament today, Opposition MPs pursued the matter during Question Time.
But Treasurer Curtis Pitt rejected the Opposition's argument.
"Any member of this House should be able to vote accordingly if they have been elected and that is the position that the Premier has clearly stated today," he said.
Opposition Leader Lawrence Springborg said Premier Annastacia Palaszczuk should not rely on the support of Mr Gordon.
"The Premier handpicked the Member for Cook - she put the Member for Cook there, the Member for Cook keeps the Premier there - that is the simple reality," he said.
"It is not good enough ... to cry crocodile tears."
Mr Springborg said Government MPs were continuing to support their former colleague.
"The Member for Cook is a member of the Labor Party in all but name," he said.
However, Ms Palaszczuk reminded the LNP of its own sexting scandal, involving former MP Peter Dowling.
"The former Member for Redlands remained a member of the LNP," she said.
Unusual 'even by Queensland standards'
Griffith University political analyst Paul Williams said while there must be a presumption of innocence, there was a growing perception that Mr Gordon should go.
"In one respect we are in unchartered territory, because we've never seen somebody who holds the balance of power or shares the balance of power in Queensland who has been under a cloud in a minority Government, or at least in a hung parliament, has been under a cloud on successive issues in such a short space of time," he said.
"It's very unusual even by Queensland standards.
"We're getting to the point where the pressure on Mr Gordon - or at least the advice he'll be getting - will be to fall on his sword, to vacate his seat, and to clear up what can only be seen as a running political sore.
"I think we're getting pretty close to that critical point now, that critical mass - it's almost untenable how I think he can stay in his seat."
In Mareeba in far north Queensland this morning, there was discontent on the streets.
"I think he's an embarrassment to the people of Cook," one man said.
Mareeba Chamber of Commerce president Jo Moro said it was disappointing.
"It reflects on the whole electorate," she said.
Source: ABC News