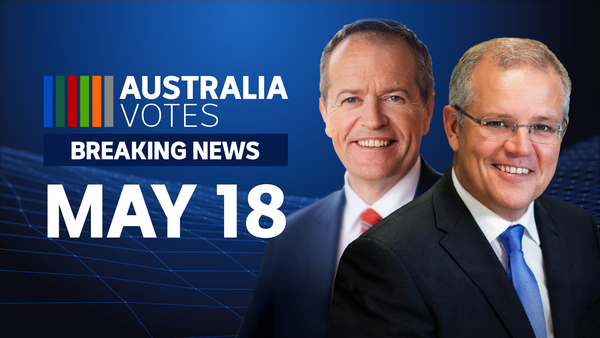 Australia Votes 2019 : Election date is set for May 18
In the early hours of the morning of April 11, the Prime Minister The Hon. Scott Morrison visited Government house around 7 am and tendered his advise to His excellency the Governor General, General (ret'd) Sir Peter Cosgrove AK, MC to call for a general election set for May 18, making it a 35 day campaign formally ending the 45th Federal Parliament.
It is also understood the Prime Minister has not asked for parliament to be dissolved rather to have it prorogued.
Proroguing a Parliament essentially terminates the current session of Parliament. Unlike dissolving a Parliament it does not necessarily lead to an election; after proroguing, a Parliament can be recalled to sit again.
The battle for the 151 seats of the 46th Parliament officially begins today.
Further Down the page is the frequently updated related stories and essential resources links
But not all of those seats are necessary in play. It's the marginal seats that will garner most of the attention.
A marginal seat is considered to be any electorate held by 6 per cent or less. There are a few ultra marginal seats of 3 per cent or less, and here's where they are.
The Coalition starts the campaign with a notional 73 seats and Labor a notional 72 out of the 151 seat Parliament.
The winner needs a minimum 76 seats.The key battlegrounds will be Victoria, Queensland and Western Australia.
The states where the marginals will be keenly watched are Queensland and NSW with 8 seats each, Victoria 5, Tasmania and West Australia with 2 and South Australia 1 seat.
For The Coalition these are the seats that will be looked at with margins below 3%
For the Moreton Bay Region the seat of Dickson is of most concern with a margin of 1.7% along with Petrie at 1.6%.
For the rest of Queensland Capricornia 0.6%  Flynn 1.0%  Foorde 0.6%
NSW Page 2.3% Robertson 1.1% Banks 1.4% and Gilmour 0.7%, Victoria Corangamite 0.03% Dunkley 1.0%  Chisholm 2.9%, South Australia Boothby 2.7% West Australia Hasluck 2.1%
For Labor Its national Marginal list looks like this
In Moreton Bay Region Longman 0.8%
For The Rest of Queensland Herbert 0.02% Griffith 1.4%
NSW Macquarie 2.2% Lindsay 1.1% and Eden-Monaro 2.9%, Victoria Macnamara 1.2% Issacs 3.0, Tasmania Braddon 1.7%, West Australia Cowan 0.7%
The Prime Minister says in his election pitch: At this election there is a clear choice. It is a choice that will determine the economy that Australians live in, not just for the next three years but for the next decade.
On the economy: It's taken us more than five years to turn around Labor's budget mess. Now is not the time to turn back.
The Fair Go Election:  I believe in a fair go for those who have a go.  And what that means is, part of the promise that we all keep as Australians is that we make a contribution and don't seek to take one. When all Australians do that, that's when we get the fair go mentality and culture that has made our country strong today.
Shades of John Howard :  Who do you trust to deliver that strong economy which your essential services rely on? "Who do you trust to deliver the strong economy and the budget management that these services can be funded, that the business that you work for will be there in three years, in five years, in 10 years?"
The Risk according to Morrison: You vote Labor once, you pay for it for a decade. That's what history has taught us.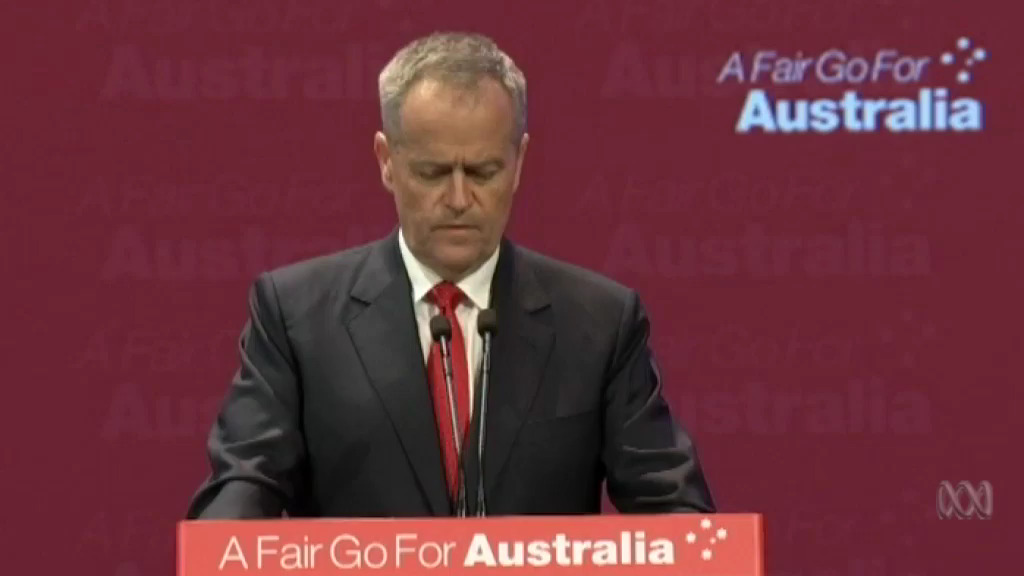 Bill Shorten in his address to the nation on the election:
He says Australians face "a real and vital choice" this election campaign."
Today, the case to vote Labor is we will deliver more jobs, better health and education.
Take real action on climate change and renewable energy and help push energy prices down.
"We'll get on top of cost of living burdens and we'll get wages moving again in this country.
We can manage the economy in the interests of working and middle class people.
My team is united."Labor's election pitch includes money for education and health as well as multinational tax reforms.
And of course, that fair go phrase is back.
"We want to make sure that women get a fair go our in our society.
We can over-complicate politics sometimes.
Politics is about family and health … we understand Australians want to hand on a better deal to the generations that come after them.
We want to hand on a better deal with preschool to school to TAFEs, 150 places to universities.
"There is no issue more important to Australians than their health.
If your family's health OK and your health is OK, everything is possible.
If you have a challenge with your health everything else tends to take second place.
That's why Labor believes so much in our Medicare system. We want to keep it the world's best system.
"When you look at Labor's vision for Australia, it is inclusive."
Major Issues: Climate change, First home buyers, ALP cancer policy, Unity
The 2019 election dates have been agreed to by the Governor-General Sir Peter Cosgrove.
And here they are:
Issue of the writs: 11 April 2019
Close of the rolls: 18 April 2019
Close of nominations: 23 April 2019
Polling day: 18 May 2019
Return of the writs (latest date): 28 June 2019
From here, this our primer page, below are links to essential resources as they are added:
Electorates we are covering Australian federal election
other
The Coalition member for the seat of Capricornia, Michelle Landry, says she will preference One Nation ahead of Labor and the Greens in the election.