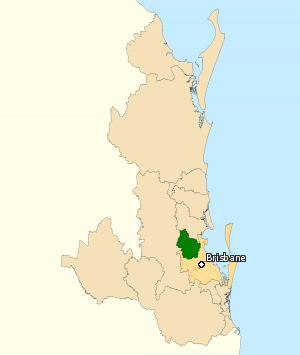 Federal Election 2019: Federal Seat of Dickson Profile
Dickson
Brisbane Outer Northern Suburbs
Marginal LNP 1.7%
MP
Peter Dutton (LIB) since 2001.
Profile
Based on the former Pine Rivers Shire on the north-western edge of greater Brisbane, Dickson includes the suburbs of Kurwongbah, Petrie, Strathpine, Albany Creek, Ferny Hills, Everton Hills, Murrumba Downs and parts of Kallangur. The electorate includes Lake Samsonvale and Lake Kurwongbah. Covers 724 square kilometres.
Background
Dickson is one of the newer Queensland seats, first contested at the 1993 election. It is named after Sir James Dickson, a leading advocate of Federation, Premier of Queensland 1898-99, and Minister for Defence in Barton's first Federal Ministry.
At Dickson's first contest in 1993, the election had to be deferred for a month following the death of a candidate. Before the election could be held, Labor candidate Michael Lavarch was plucked from backbench obscurity by Paul Keating to serve as Attorney General, though he was not sworn in until after his victory at a supplementary election a month after the federal poll. Lavarch had previously represented much of the electorate as MP for Fisher 1987-93.
Lavarch was one of the Keating government's ministerial casualties in 1996, defeated by the Liberal Party's Tony Smith. Smith was disendorsed over a domestic matter before the 1998 election. Instead the Liberal Party endorsed high profile former radio broadcaster Rod Henshaw, hoping to counteract the profile of new Labor candidate, former Australian Democrat Leader Cheryl Kernot.
Dickson was one of the highest profile local contests of the 1998 election, and also produced the closest finish. Kernot famously 'spat the dummy' on ABC-TV's election night coverage when it looked like she had lost, only for her to scrape home by 176 votes after two weeks of counting. Kernot's chequered career in the Labor Party continued, dogged at every step by her own personal demons as well as a few from within the Queensland branch of the Labor Party, which had never taken her to its bosom. Kernot was defeated after being left largely to her own devices in 2001 as the Queensland Labor Party chose to spend money defending safer seats in the post-Tampa political climate.
New Liberal MP Peter Dutton boosted his margin into double figures thanks to redistributions and the 2004 election. None of this mattered come the 2007 election when Dutton suffered an 8.8% swing before eventually limping to victory by just 217 votes.
Another major redistribution ahead of the 2010 election wiped out Dutton's margin and he initially tried to win nomination for a vacant Gold Coast seat. Rebuffed by local branch members, Dutton re-contested Dickson and was easily re-elected on the back of the state-wide swing against Labor. He added a further 1.6% to his margin in 2013 before a 5.1% swing to Labor in 2016.
Candidates in order of the ballot: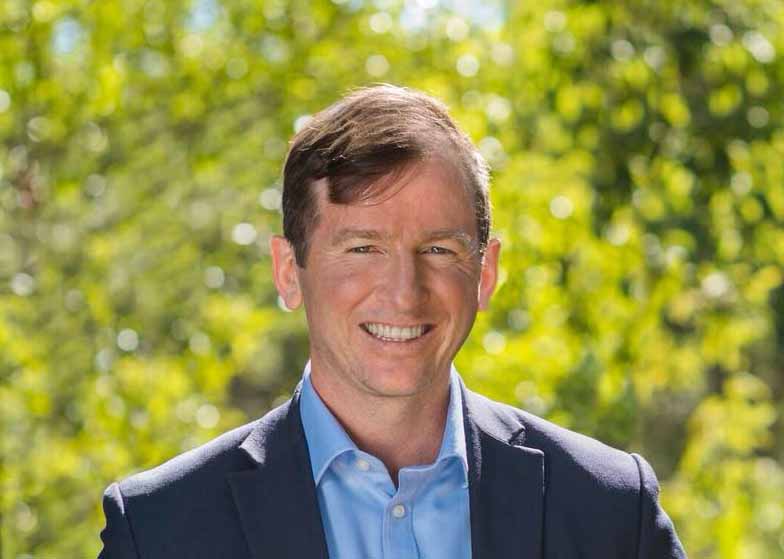 Benedict Coyne (Greens)
National & State Links:

Greens Party Federal Website, Greens Party Federal Wikipedia Entry, Greens Party Federal Facebook,
Greens Party Queensland Website, Greens Party Queensland Wikipedia Entry, Greens Party Queensland Facebook,
Candidate Profile:
Email benedict.coyne@qld.greens.org.au
Hi, I'm Benna. I'm a father, a fiance, a muso, a poet, history buff, and an international business and human rights lawyer, and now your Australian Greens candidate for the seat of Dickson.
Throughout my career I have represented a wide range of communities from around our country: farmers, small business owners, children, young people, people with a disability, traditional owners, and more.
I have taken on the biggest companies in the world to protect the rights of Australians. I have fought for Queenslanders to protect their land and properties from big multinational companies, fought hard for the rights of children in the education system, and stood up for entire communities whose land had been polluted by toxic pollution.
I am here to offer you a fresh change, and am standing to promote economic justice and improve the health of our democracy.
I'm here to reinvigorate the concept of 'fair go' and protect the rights of us all. I'm here to give a voice to you, and to stand up for a future for all of us.
I am standing with the Australian Greens, the only party fighting to fix our broken political system and put integrity, decency and dignity back into our democracy. The Australian Greens are the only party fighting for positive economic and social change, that benefits you and your community. The Australian Greens are the only party thinking about our kids' future, and their kids' future, as well as the here and now.
Facebook site  Profile on the Greens website  Website  Twitter  Instagram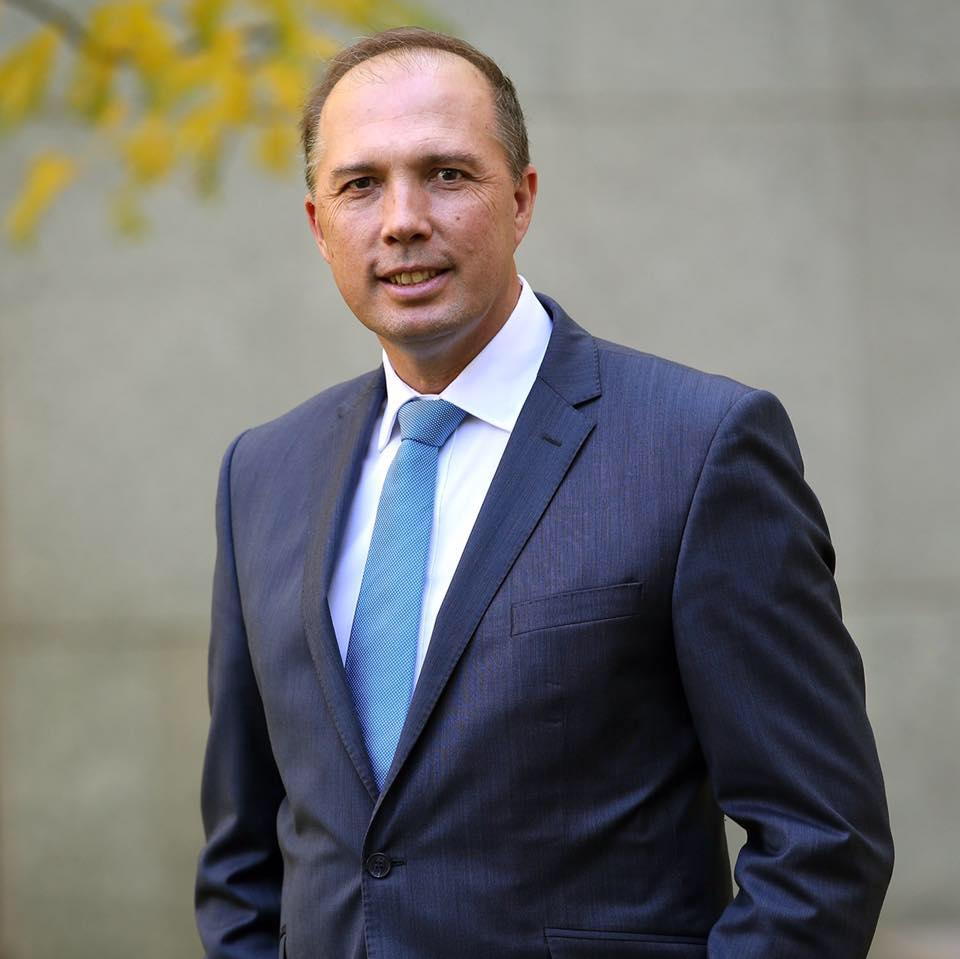 Peter Dutton (Liberal National Party)
National and State Links:

Liberal Party of Australia Website, Liberal Party of Australia Wikipedia Entry,
Liberal Party of Australia Facebook site , LNP Website, LNP Twitter account, LNP Facebook , LNP Wikipedia Entry,
Candidate Profile:
48 year-old Dutton contested his first election as a 19 year-old, running against state Labor Deputy Leader Tom Burns in his safe seat of Lytton at the 1989 election. Dutton is a former Queensland Police Officer who during his nine years in the force served with the Drug Squad, Sex Offenders Squad and the National Crime Authority. Dutton resigned from the force to work with his family's childcare business. Dutton was first elected in 2001, defeating Labor's Cheryl Kernot. After re-election in 2004, Dutton was appointed a junior Minister. He narrowly survived the 2007 election and served in a range of senior portfolios in opposition. A redistribution before the 2010 elections saw Dutton attempt to move to a safer seat before re-contesting and winning Dickson on its new boundaries. When the Coalition came to office in 2013, Dutton was appointed Minister for Health and Minister for Sport, where he was responsble for the 2014 budget measure that proposed a co-payment for doctor's visits. Dutton moved on to replace Scott Morrison as Minister for Immigration and Border Protections at the end of 2014. In late 2017 Dutton was given greater powers over security issues with his departments amalgamated and his ministry re-named Home Affairs. In August 2018 Dutton led the unsuccessful challenge to Malcolm Turnbull's leadership that resulted in Scott Morrison becoming Prime Minister.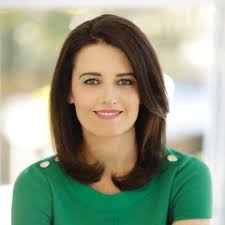 Ali France (Labor)
National & State Links:

Australia Labor Party Website, Australian Labor Party Wikipedia Entry,Australian Labor Party Facebook ,
Queensland Labor Party Website,  Queensland Labor Party Wikipedia Entry, Queensland Labor Party Facebook,
Queensland Labor Party Twitter,
Candidate Profile:
email ali.france@queenslandlabor.org
Ali France, Labor's candidate for Dickson, is a disability advocate, a former journalist and a mum to two boys. Ali has lived on Brisbane's northside for over a decade and she currently works for a palliative care charity.
Ali lost her leg in 2011 in a car accident. As a result, she has spent many years in and out of hospital and in doctor's surgeries. Ali knows people are struggling and need a health system they can rely on – not one that is being cut to fund tax breaks for banks and big business.
Through determination and hard work, Ali recovered and went on to represent Australia in the sport of outrigger canoeing and win gold for our country. Ali is a unique candidate who will stand up and fight for our community.
Ali has already worked on securing stage two of the Petrie university project, which will bring thousands of jobs and education opportunities to our area. She will also secure vital new infrastructure and community projects that have been neglected by the current member.
Ali has the strength and determination we need to stand up and fight for us.
Candidate profile on party Website    Facebook site   Twitter  Instagram
Thor Prohaska (Independent candidate for Dickson)
Party Website:
http://www.dicksonreps.net/thor-prohaska
Candidate profile:
email thor : thor@dicksonreps.net
My name is Thor Prohaska, I say elected representatives should represent what the majority in the electorate want. Not what the representative personally wants, or what a party wants and especially NOT what party donors want.
I was born in Collinsville North Queensland. I'm a 5th generation Australian of English, Irish & Moravian heritage. Under Section 44 of the constitution I'm eligible to sit in federal parliament.
I lived in Melbourne for 23 years and moved back to Queensland in 2003 to the electorate of Dickson.
I'm married with 4 children. I've worked in the public & private sectors and run my own businesses. I was an Australian snowboarding pioneer. I'm currently a Business Analyst.
I've run for elected office 4 times: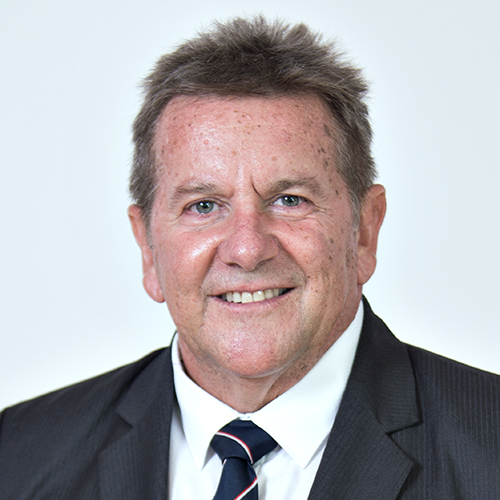 Stephen Austin (UAP)
National & State Links:
Candidate Profile:
Candidate email Dickson@unitedaustraliaparty.org.au
Candidate Facebook, Candidate Twitter
A qualified Justice of the Peace, Stephen Austin has an extensive background in the building and construction industry, currently working as a consultant in hazard identification, risk management, policies and procedures.
An excellent communicator, he is experienced in liaising with government departments and the trade industry. He joined the United Australia Party to break the two-party duopoly and give the people of Dickson the representation they deserve.
Carrol Halliwell (Pauline Hanson's One Nation)
Richelle Simpson (Fraser Anning's Conservative National Party)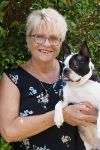 Maureen Brohman (Animal Justice Party)
National & State Links:

Party Website: www.animaljusticeparty.org
Candidate Profile:
Brohman has lived and worked in the Moreton Bay Shire for 30 years, working as a primary school teacher at two local state schools for most of that time. She is a seasoned animal advocate, attending demonstrations and committing many years to the rescue of wildlife, dogs and birds in the Moreton Bay region. She is currently the Brisbane North Regional coordinator for the local AJP.
The Federal Division of Dickson is an Australian Electoral Division in Queensland, Australia. The division was formed in 1992 and is named after Sir James Dickson, a leading advocate in Australian Federation, Premier of Queensland and Minister for Defence in first Australian Ministry.
It is located in the outer north-western suburbs of Brisbane, including Albany Creek, Kallangur and Strathpine. The 2006 redistribution added the Shire of Esk to and removed part of Kallangur from the district. It has historically been a marginal seat, changing hands between the Australian Labor Party and the Liberal Party.
| | |
| --- | --- |
| Created | 1992 |
| MP | Peter Dutton |
| Party | Liberal National |
| Namesake | James Dickson |
| Electors | 100,674 (2016) |
| Area | 722 km2 (278.8 sq mi) |
| Demographic | Outer Metropolitan |
1993 Election
There was an unusual circumstance at the 1993 election. One of the candidates, an independent, died very shortly before the election, making it necessary to hold a standalone 'supplementary election' on 17 April (the rest of the country had already voted on 13 March). Following the return of the Labor Party to government, the Prime Minister Paul Keating announced the makeup of the Second Keating Ministry to be sworn in on 24 March, but kept the portfolio of Attorney-General open for Michael Lavarch subject to him winning Dickson on 17 April. He won the seat, and was appointed to the ministry on 27 April.
Results Last Election
Australian federal election, 2016: Dickson
Party
Candidate
Votes
%
±
Liberal National
Peter Dutton
40,519
44.56
−3.45
Labor
Linda Lavarch
31,769
34.94
+3.62
Greens
Michael Berkman
8,971
9.87
+3.45
Family First
Ray Hutchinson
3,868
4.25
+2.45
Independent
Thor Prohaska
3,217
3.54
+3.54
Liberal Democrats
Doug Nicholson
2,589
2.85
+2.85
Total formal votes
90,933
96.63
+0.89
Informal votes
3,172
3.37
−0.89
Turnout
94,105
93.47
−1.42
Two-party-preferred result
Liberal National
Peter Dutton
46,922
51.60
−5.12
Labor
Linda Lavarch
44,011
48.40
+5.12
Liberal National hold
Swing
−5.12