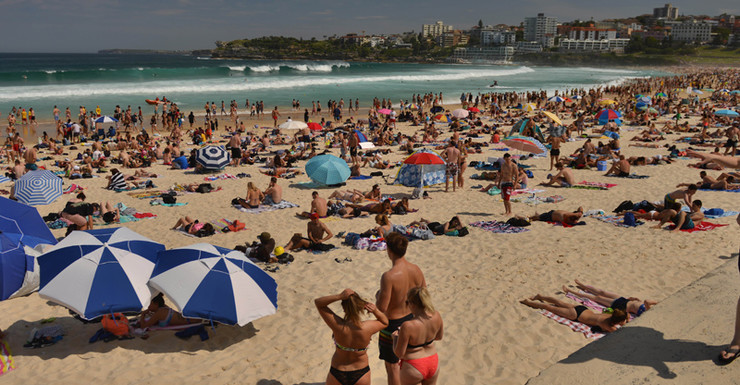 Queensland's Fire and Emergency Services crews remain on stand-by as extreme hot weather conditions hit Queensland
Emergency Services Minister Mark Ryan has urged Queenslanders to be prepared as the state suffers through another day of record-breaking heat.
"Our Fire and Rescue crews are particularly concerned about any fires that may break out today, and the areas we are closely monitoring are south-west Queensland and south-east Queensland, north to Hervey Bay," Minister Ryan said.
"Unlike New South Wales, there are no catastrophic areas of risk in Queensland today and the fire danger remains at Very High for the areas of concern. However, it is the very hot and dry conditions we are experiencing that can escalate the danger of grass and bushfires.
"Right now, the fires we do have in Queensland are contained and are being monitored, however Queensland Fire and Emergency Services (QFES) is on stand-by and remains ready to respond should that situation change.
"QFES is also on stand-by today with 50 rural firefighters and equipment ready to assist our New South Wales colleagues if needed. Fire and Rescue crews at stations near the border also stand ready to boost resources if needed.
Minister Ryan urged landowners to check on any fires that had been burning in the past few days and to ensure they were completely extinguished.
"In these conditions, even the smallest spark from a dropped cigarette butt or a power tool can start a potentially disastrous fire.
"Firefighters from both our Fire and Rescue Service and Rural Fire Service have been kept busy over the past few days battling to keep multiple bushfire outbreaks throughout the state from spreading.
"Several have already had to be treated for heat stress and exhaustion due to the work load and hot conditions.
"These dedicated and brave men and women are working under gruelling conditions and no one wants to see them put at more risk by someone's careless actions."
QFES Commissioner Katarina Carroll urged the community prepare now as any fires that started in these conditions had the potential to spread quickly and become uncontrollable.
"Our fire crews are well-prepared for dangerous fire conditions, and now we're asking Queenslanders in those areas at risk to help us by reporting any fires to Triple Zero (000) early," Ms Carroll said.
"Under these conditions, our best chance of controlling vegetation fires is with quick attack, so the sooner we have crews on scene the better.
"Residents should also be taking the time now to familiarise themselves with Queensland's bushfire community warnings system. There are three levels of warnings: Advice; Watch and Act; and Emergency Warning.
"Every warning issued will provide detailed information on the location of the fire, the area of impact and what people need to do in those areas."
Minister Ryan asked residents to remain on alert by keeping an eye on their surroundings, checking on elderly neighbours and ensuring pets have shade and fresh, cool water.
He said Queenslanders should practice their Bushfire Survival Plan and keep up-to-date on the fire danger in their area and current warnings by visiting www.ruralfire.qld.gov.au<http://www.ruralfire.qld.gov.au>, the QFES social media pages, or tuning in to local radio.
Residents are urged to immediately report any bushfire activity to Triple Zero (000) and report any suspicious behaviour to Crime Stoppers on 1800 333 000.
For more information on the bushfire community warnings system, visit: https://ruralfire.qld.gov.au/BushFire_Safety/Pages/Tune-in-to-warnings.aspx
ENDS