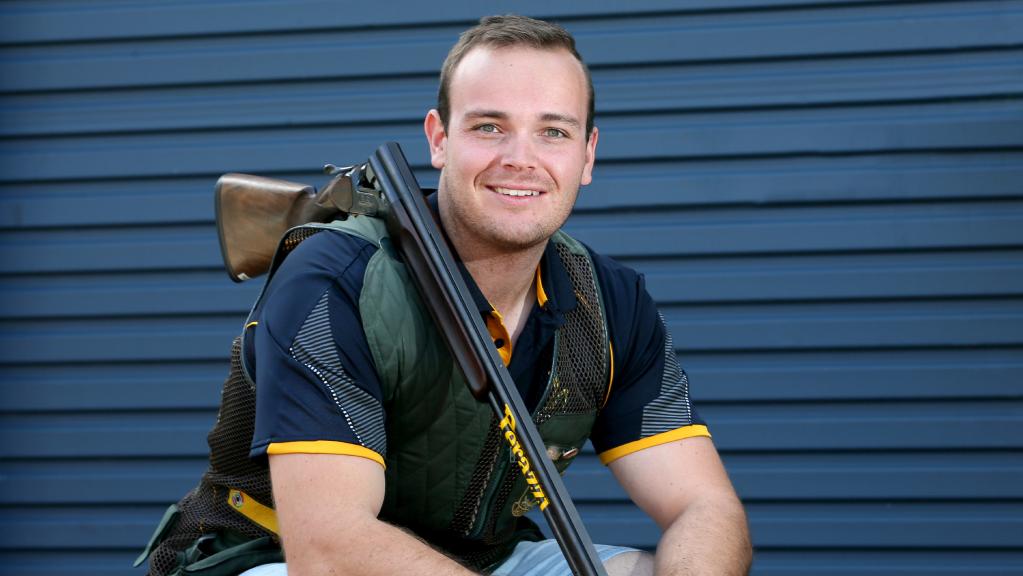 Kippa-Ring's Paul Adams sits in ninth position in skeet shooting in Rio
Kippa-Ring skeet shooter Paul Adams is in ninth position at the Rio Olympic Games after competing overnight.
Adams, 24, will shoot again tonight at 10.30pm for a spot in the shoot-off at his debut Games.
Adams, currently ranked No. 24 in the world, said he would be taking it "one at a time" — something his grandpa and coach Ian Mathieson always says to him — so much so, he has the phrase tattooed on his chest.
"My realistic goal is to finish in the top six and from there, anything can happen," the part-time nurse at Redcliffe Hospital said before he left.
Mathieson said he was "very happy" with Adams' first rounds.
"He dropped three targets but he's in the top 10 and that was the initial objective," Mathieson, who first taught Adams to shoot, aged 10, on the same .22 single shot rifle he learned to shoot with, said.
"I still have high hopes and so does he.
"He's very much in line for the shoot off."
Mathieson, 83, said the Mueller College graduate was "a bloody good shooter" and he was "still enthused" at his prospects of standing on the podium in Rio.
Proud grandma Joan Mathieson said she hoped he did his best.
"That's all we ask for ... if a medal comes out of that, and I know he'll be trying, then that's wonderful," she said.
Source: Courier-Mail