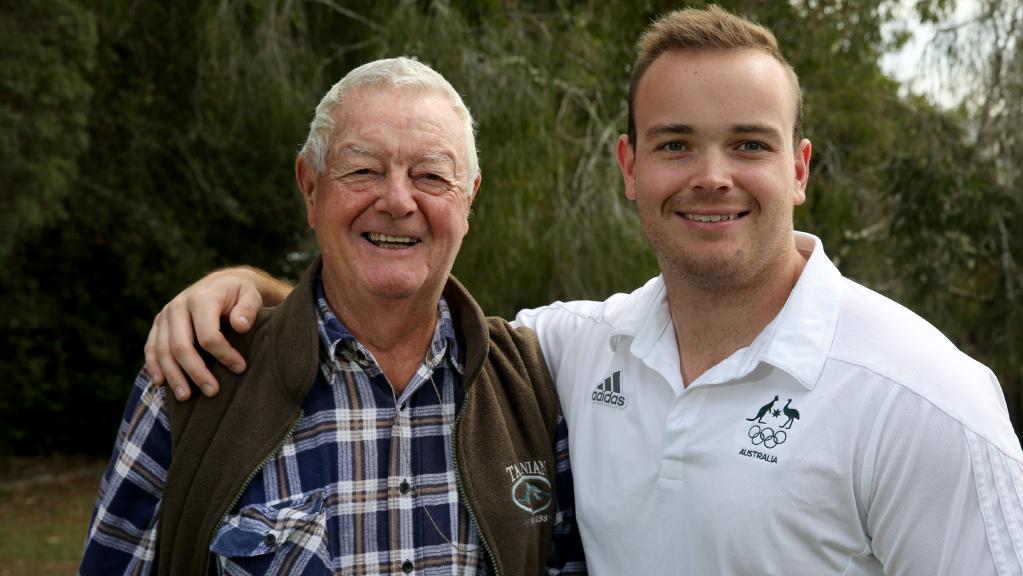 Kippa-Ring Skeet shooter Paul Adams has his focus firmly on the medals in his Rio Olympics debut
Kippa-Ring's Paul Adams will be shooting for gold at the Rio Olympic Games.
It is the first Olympics for the 24-year-old skeet shooter, who just missed out on London, and he is keen to finish on the podium.
The Kippa-Ring resident is currently ranked No. 24 in the world.
Adams said he would be taking it "one at a time" — something his grandpa and coach Ian Mathieson always says to him — so much so, he has the phrase tattooed on his chest.
"My realistic goal is to finish in the top six and from there, anything can happen," the part-time nurse at Redcliffe Hospital said.
Mathieson first taught Adams to shoot, aged 10, on the same .22 single shot rifle he learned to shoot with.
"Before I shot, I didn't want to and then I did and I didn't want to stop," Adams, a Mueller College graduate, said.
Mathieson said he first noticed Adams' potential at a junior competition in 2008.
"I thought then he could certainly shoot on the world stage," the 83-year-old said.
"He's a bloody good shooter … he's world class, there's no shadow of a doubt about that.
"I like to think my coaching had something to do with it. I hope he is successful and has a satisfying shoot (in Rio)."
Proud grandma Joan Mathieson insists her husband was not the only one to teach Adams something — she taught him to drive and said "he's a good driver".
"We just hope he does his best, that's all we ask for ... if a medal comes out of that, and I know he'll be trying, then that's wonderful," she said.
Adams will compete on August 12 and 13.
He said his biggest competition was American shooter Vincent Hancock, who is world No.1.
Source: Courier-Mail