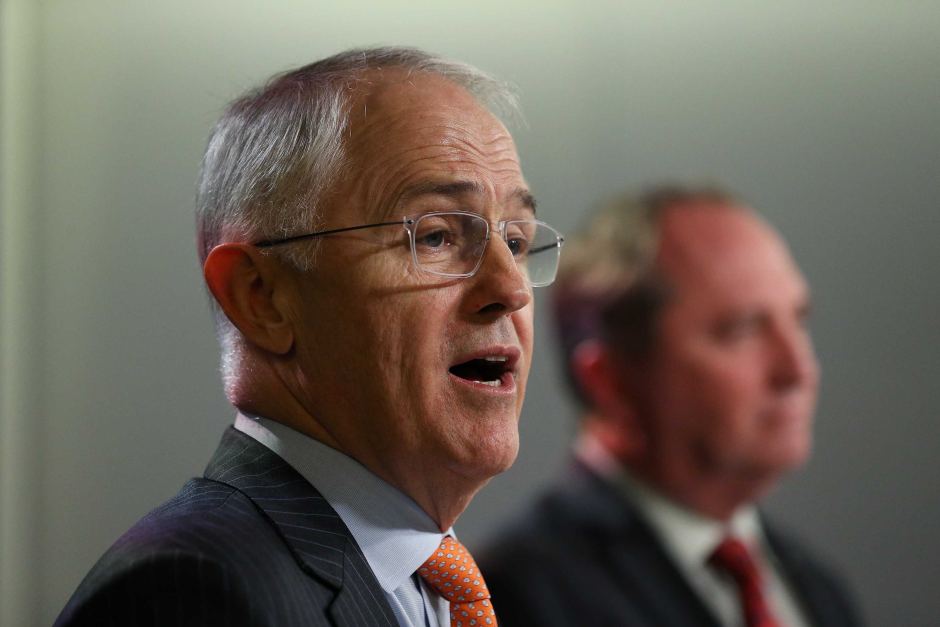 S&P cuts Australia's credit rating outlook and it may not stop there
Political uncertainty, high housing debt and worries about budget outlook prompt the cut.
If you thought you were voting for stability in Saturday's federal election, think again.
The nation's prized AAA credit rating is now under threat, after ratings agency Standard & Poor's moved its outlook to "negative" on Thursday.
The outlook on the big four banks — The Commonwealth, ANZ, NAB and Westpac — was also cut because S&P believes their values are built on a government guarantee.
S&P said its decision was influenced by the inconclusive election result which meant "fiscal consolidation may be further postponed".
The agency also called the government out on its budget estimates, saying that iron ore price predictions were way too high and budgetary targets have been consistently missed for eight years straight.
Independent economist Dr Stephen Koukoulas told The New Daily the move demonstrated political failure.
"Every budget for the last three or four years predicted a return to surplus [in future years] but the efforts all soon failed," Dr Koukoulas said.
"Nothing has happened and we just kept kicking the can further down the road."
The new Parliament will be watched
S&P warned the likelihood of a downgrade in the next two years is "one-in-three" and said it would monitor the political situation closely.
"We will continue to monitor, over the next six to 12 months, the success or otherwise of the new government's ability to pass revenue and expenditure measures through both houses of Parliament," its report said.
"Prospects for improvements in budgetary performance have weakened following the recent election outcome," the agency added, warning deficits and debt may rise unless budget savings were legislated or the economy improves.
S&P said it would move to downgrade "if we believe that Parliament is unlikely to legislate savings or revenue measures sufficient for the general government sector budget deficit to narrow materially and to be in a balanced position by the early 2020s".
Iron ore exaggeration
The agency said the price of Australia's biggest export, iron ore, had been greatly overestimated in the budget. S&P predicted an iron ore price of "close to $US20 per metric ton lower than the level assumed in the government's budget in the remainder of calendar 2016 and in 2017″.
The government's latest budget was built around estimates of $US55 a tonne for iron ore.
Treasury has forecast that a $US10 per tonne fall in iron ore prices could wipe $1.4 billion from Commonwealth revenue this financial year and another $3.9 billion next year. So if S&P proves correct, the budget will face a $7.8 billion blowout next year.
The Treasurer agrees
Treasurer Scott Morrison moved to diffuse fears of a downgrade, saying the agency was supporting the Coalition's economic strategies.
"We believe that fiscal consolidation cannot be postponed or slowed, and S&P have said the same thing today," Mr Morrison told a media conference.
But he acknowledged things would be difficult in the new Parliament.
"The government, should we be able to form a government again in the next few days or weeks, has every intention of ensuring that we maintain the credibility of our AAA credit rating by ensuring we maintain that fiscal trajectory," the Treasurer said.
Shadow Treasurer Chris Bowen said Labor was committed to making the necessary budget cuts to prevent a downgrade.
"We announced some of our own savings measures during the election campaign, as well as further updating our position on some of the proposals the government had," Mr Bowen said.
But he issued a warning to the Coalition if, as expected, it forms a government.
"What we won't do is sell out on those people who rely on us to protect them in the Parliament.
"What we won't do is say it's okay in Australia in 2016 for unemployed people to be forced to wait a month for Newstart … we won't do that."
Mr Bowen said the S&P assessment proved the Coalition had been incapable of managing the economy.
"And of course what we see today is Standard & Poor's calling out the Liberal National government for three years [of] fiscal failure and passing a vote of no confidence in this government's ability to deal with the budget situation."
S&P also cited Australia's massive housing debt, much of which is funded from overseas, as a major concern.
Other agencies have concerns
Rival agency Fitch Ratings and Moody's Investors Service currently rate Australia at AAA. But earlier this week, Fitch expressed concern that political gridlock could lead to a budget blowout, threatening the rating.
The Australian dollar tumbled when S&P announced its decision, falling nearly a cent from 75.3 US cents to around 74.7 cents. But it soon recovered to about 75 cents.
Alex Joiner, chief economist with IFM Investors, told The New Daily the move showed "S&P feels the path to budget stability for Australia is not credible".
The increased threat of a downgrade comes on the back of more recessionary threats emerging following Britain's vote to exit the European Union. European markets fell heavily again on Wednesday night Australian time.
The clouds over British markets thickened with another three property trusts suspending redemptions on £5.7 billion ($A9.8 billion) of investments.
Source: TND