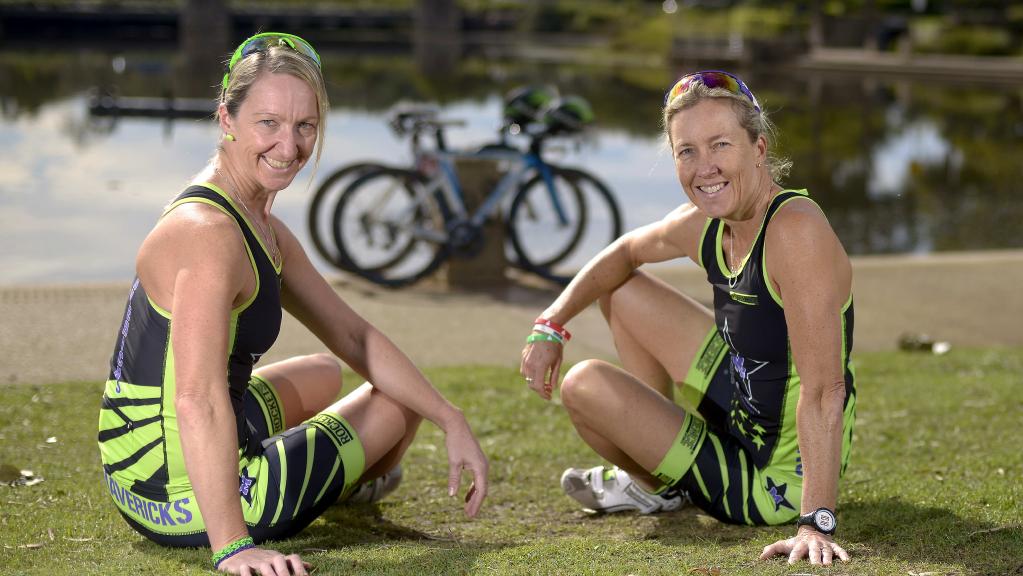 North Lakes women qualify for IRONMAN - toughest test in this sport's international calendar
Jules Dillon and Jane Crawford are the pin-up girls for never giving up on a dream.
The North Lakes women, aged 43 and 49 respectively, have qualified for the IRONMAN World Championship in Hawaii on October 8 – the "pinnacle" of the international sport.
Fourteen weeks out from the event, the pair are training up to 15 hours a week.
Mrs Dillon qualified for the World Championship at IRONMAN New Zealand in March with a sixth placing, while Mrs Crawford qualified at the IRONMAN Asia-Pacific Championship in Cairns earlier this month with a podium finish in third place.
The Hawaii event will be the first time the best friends have competed together.
Mrs Dillon, who has been doing triathlons for 12 years and competed in her first Ironman competition in 2012, was hooked the second she attempted it.
She said to be able to do it with her best friend was another dream come true.
"I really do want to have a great race but I think it's just as important to enjoy the experience," Mrs Dillon said.
Mrs Crawford said while training your body was important, training the mind was just as important.
"The body goes where the mind wills it," she said. "Jules and I are so excited we made it."
The IRONMAN event, which includes a 3.9km ocean swim, a 180km ride and a 42.2km marathon run, was born in Hawaii in 1978.
Source: Quest News