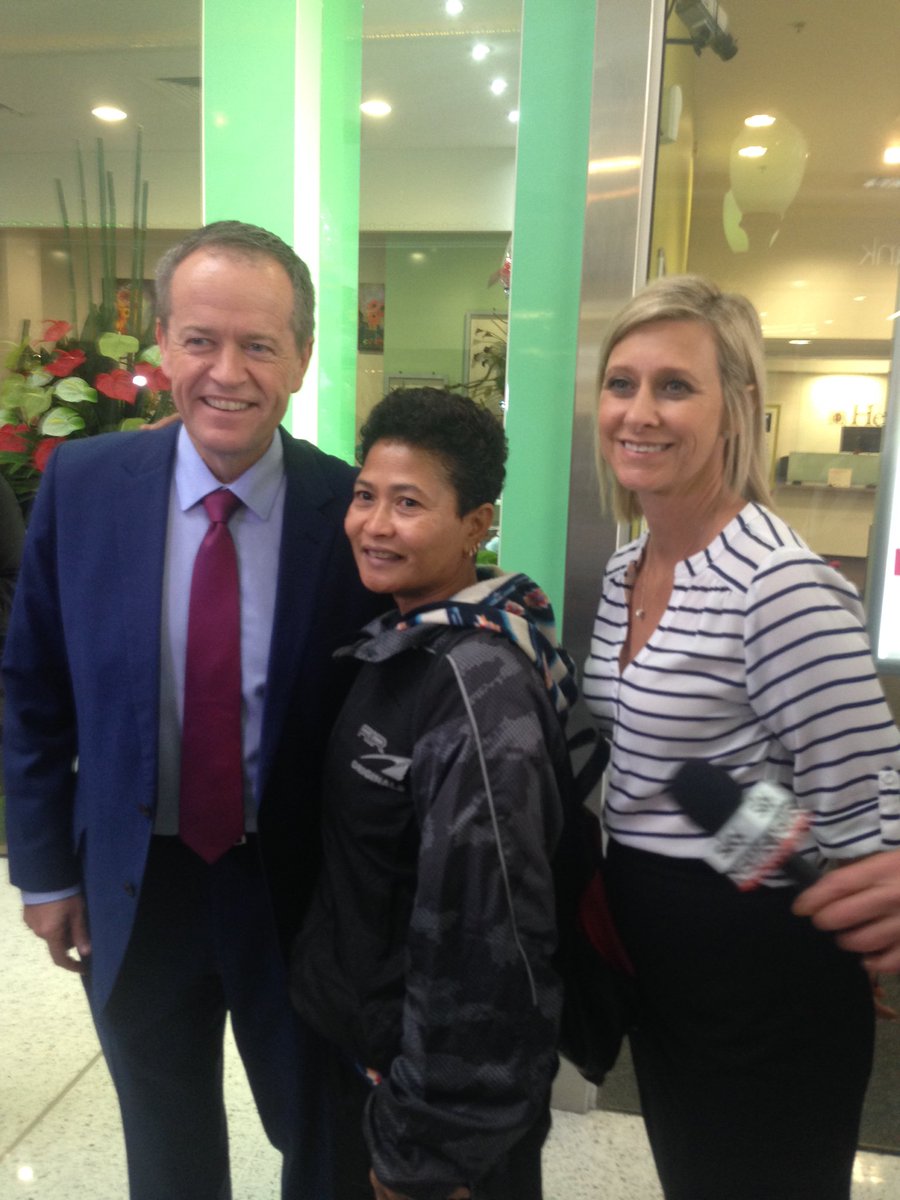 Labor leader Bill Shorten Visits Longman
Bill Shorten is currently visiting those electorates where the count is close
 
Midday today the press conference in Morayfield started with a seemingly extraordinary claim that the PM is considering a fresh election.
 
Such an extraordinary claim left the press corp scratching their heads.
 
It's not entirely clear how Mr Shorten has come to this conclusion.
The Opposition Leader has also said he holds the Prime Minister responsible for the re-emergence of One Nation because of the Senate voting changes.
 
The visit is considered as a thank you tour but it's being interpreted by some as a chance to rub salt in Coalition wounds while the vote count continues.
 
Currently in Longman is close with votes still to be counted in 5 more ballot boxes along with  11,000 postal, absentee, and pre-poll votes which traditionally favor the LNP.
 
The ALP's Susan Lamb sits at 51.53% against incumbent Wyatt Roy behind on 48.47% of the votes cast, while Wyatt Roy has not conceded defeat in the election citing that he will wait until the final vote is counted, Susan Lamb has claimed victory
 
Earlier the Labor leader did a walk through of the Morayfield Shopping Centre with the ALP's Longman candidate Susan Lamb.