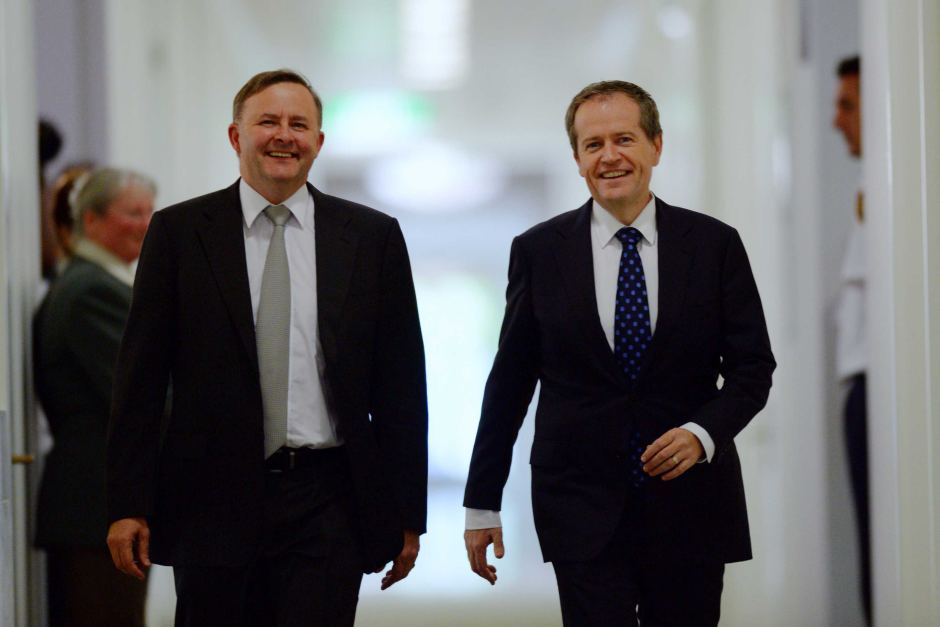 Federal Election 2016: Labor will 'continue forward' with Bill Shorten as leader, Anthony Albanese says
Senior Labor frontbencher Anthony Albanese has said he thinks the party will "continue forward" with Bill Shorten at the helm, amid some speculation Mr Albanese is considering challenging for the leadership.
The Australian Electoral Commission will resume counting votes on Tuesday and while the election is still too close to call, talk is already turning to Labor's leadership.
Under party rules, if Labor loses an election, a ballot would be held for the leadership, and Mr Albanese is considered Mr Shorten's main rival.
But when asked if Mr Shorten would remain as leader if Labor remains in Opposition, Mr Albanese told ABC 7.30 he wanted to help.
"I think we will continue forward with Bill Shorten as the leader and I'll be playing a role as part of the team, as I always have," Mr Albanese said.
"This is like a footy game that's gone into extra time; you don't even consider changing who the captain is during extra time."
Mr Albanese praised Mr Shorten's political skills.
"I think Bill Shorten is a very strong negotiator, that's one of his great strengths," Mr Albanese said.
"There's no-one better in a small room than Bill Shorten and that's the result that we have here."
Mr Albanese also warned Australians could return to the polls "well before" a three-year term of government passed.
"I think the Senate is going to be part-challenging and I wouldn't be at all surprised if we're back at the polls not in three years' time but well before then," he said.
Source: ABC News