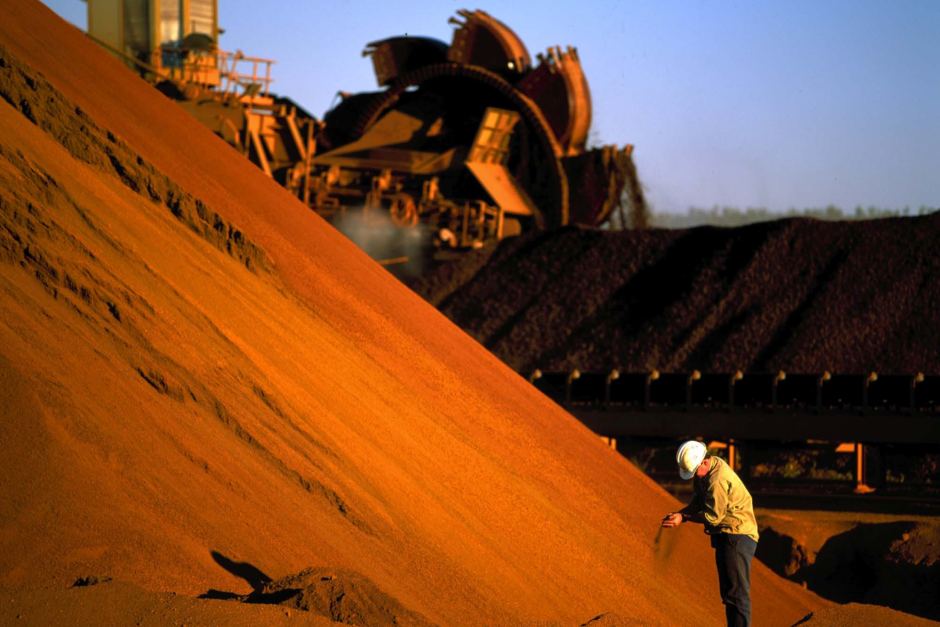 Federal Election 2016: Election victory may prove poisoned chalice as recession risks rise
When you look at the economic challenges Australia is facing as a nation, this might not be a bad election to lose.
That is the view of economist Dr Andrew Charlton.
"The new government is inheriting some of their most challenging external conditions of any government in nearly two decades," he said.
Dr Charlton knows a thing or two about challenging external conditions.
He was prime minister Kevin Rudd's economic advisor when the global financial crisis rocked the world, now he runs a consultancy providing economic intelligence to business.
"Global growth this year will be 2.4 per cent, a diabolically low rate, as low as at any time since the global financial crisis," he explained.
"Even if you believe the numbers coming out of China, China's growth will be the lowest its been for 25 years."
Dr Charlton said that is the fallout from an economic phenomenon that has dwarfed Europe's industrial revolution
"China's industrialisation is the biggest economic event since the industrial revolution from an economic perspective, with the only exception that its occurred on a scale 100 times as large and in 100ths the time," he argued.
"Australia has been one of the biggest global beneficiaries of that extraordinary event, but now its coming to an end."
Australia already in 'income recession'
You can see the fallout already, with recessionary conditions in the resources states.
A key Bureau of Statistics' measure of consumption — state final demand — has fallen for the past three quarters in Western Australia, slumped over the past five in the Northern Territory and been flat or falling for almost two years in Queensland.
Dr Charlton said not only is a recession possible in the next term of government, on some measures Australia is already in one.
"In terms of the income side of the economy, Australia has already experienced a number of negative quarters of growth which amount to a recession," he observed.
"Australians are already experiencing the lowest wages growth since records began, diabolically low company profits, a budget deficit that seems to be becoming a permanent feature of our national debate."
The low income growth means Australians are not spending as much which, in turn, is a key reason why companies are refusing to invest or hire more staff.
"People aren't likely to invest in their businesses or equipment while they don't see their cash registers turning over as much," explained Citi economist Joshua Williamson.
Iron ore dependence leaves Australia vulnerable
For now, ships are still leaving Australia full of iron ore and, as a result, GDP looks reasonable on paper, but the finite resource is being exported at rock bottom prices.
The reliance of one key commodity raises the question of how long before demand for iron wanes as China transitions from a manufacturing to a service economy.
"In the first quarter this year economic growth was heavily driven by mineral and mining exports, but we can't just rely or shouldn't rely on just one major source of growth - that can be quite volatile," Mr Williamson added.
In the aftermath of the mining boom, capital expenditure has fallen off a cliff and so has foreign investment.
"Australia's foreign direct investment this year is down 50 per cent in two years, so this is a huge reduction in the amount of capital that's flowing into Australia," observed Dr Charlton.
Boosting productivity is a further challenge.
Although labour productivity growth is quite high, overall productivity growth is weak — a serious problem because it is productivity that lifts living standards in the long run.
"At the moment we have a situation where productivity growth is not fast enough to actually push economic growth higher, which would create strengthening wages and living conditions for Australian households," Mr Williamson said.
Stagnant wages have not stopped property prices from soaring in Sydney and Melbourne, as low interest rates encourage buyers to borrow more and more, driving household debt levels to world record highs.
The last time Australia officially had a recession was in the early 1990s and, if the nation makes it through a full three-year term of the incoming government with the economy still growing, it will be the longest any country has gone without a recession.
Source: ABC News