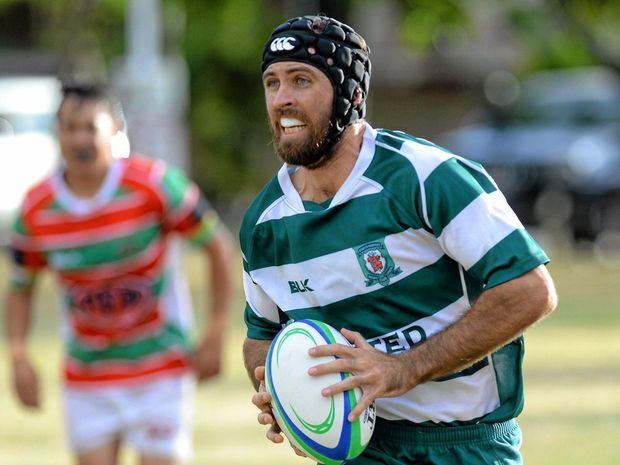 Rangers build momentum for the future through junior ranks
as the  Ipswich Rangers seniors hit the road, it will be up to the juniors to hold the fort at Woodend Park this weekend.
The Rangers Pegg and Barber Cup sides will travel to Caboolture who currently sit in second place on both competition ladders with only one loss from 12 games between the two teams.
Meanwhile back in Ipswich, the Rangers Colts will host Redcliffe from 12.20pm tomorrow.
After Redcliffe forfeited their last game against them, Ipswich Rangers Colts coach Jeff Austin hopes his boys will get a run this time.
"It's not great for the competition to have so many forfeits," Austin said.
"It has meant for a stop-start season so far but the team is progressing each game. As a coaching unit we are starting to get where we want to be."
As the club's Pegg Cup coach, Austin is used to following the top-grade Barber Cup side to home and away games.
But with the Colts in a split competition this year, the juniors haven't had much chance to join their senior sides.
With all three sides together at home last weekend, the Colts gave the Ipswich fans a glimpse of the club's future with a strong win over Colleges.
"I was very proud of their effort to step up and close out the game," Austin said.
"That's one thing we have struggled with a bit this season, not knowing how to continuously close out those games.
"Despite playing away from each other we still feel very much apart of the club and it was good to have a chance to be there together."
After losing a number of top grade players in recent times the Rangers have entered a period of rebuilding.
Austin pointed to the club's strong junior numbers as proof that the Rangers were on the right path.
"We have a great junior program with hundreds of kids getting involved," he said. "We've always had a good junior program but it was that link between junior and senior that we needed to develop.
"To have that link between the two is imperative to moving forward as a club."
The Springfield Hawks and Goodna Gladiators both return home this weekend in the Barber Cup.
While both clubs have a bye in the Reserve grade Pegg Cup, their numbers will be strengthened in the top grade.
The Hawks face Everton Park, while the Gladiators welcome Southern Bay to Evan Marginson Oval.
Game day
Barber Cup (3pm):
Springfield Hawks v Everton Park at Springfield RFC.
Goodna Gladiators v Southern Bay at Evan Marginson Oval.
Caboolture v Ipswich Rangers at Kevin Kaeser Oval.
Pegg Cup (1.40pm):
Caboolture v Ipswich Rangers at Kevin Kaeser Oval.
Goodna and Springfield have the bye.
Source: Queensland Times