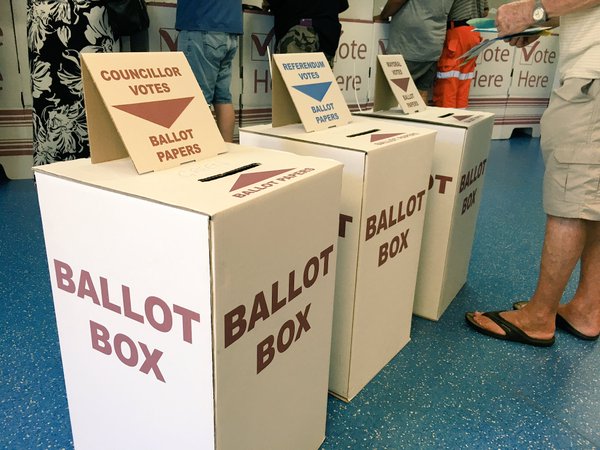 Federal Election 2016: Frances McDonald secures first position on ballot paper (Longman)
The Australian Electoral Commission has drawn the ballot positions for Longman, deciding the order in which candidates will appear on the ballot paper for the upcoming federal election.
The draw was held at noon today, with Frances McDonald taking out the sought-after first position.
The position on the paper is seen as important because it delivers the 'donkey vote' to the candidate in the first position - or the first preference of disengaged voters who simply number down the ballot paper in numerical order rather than make a decision on who they want to vote for.
While accounting for a minority of voters, the donkey vote can account for around 5% of votes and can mean the difference between winning and losing in a tight campaign.
The candidates are listed below in the order they will appear on the ballot paper come July 2.
Frances McDonald, Drug Law Reform Australia
Susan Lamb, Australian Labor Party
Michelle Pedersen, One Nation Party
Ian Bell, The Greens
Wyatt Roy, Liberal National Party
Caleb Wells, Independent with affiliation to Australian Liberty Alliance
Brad Kennedy, Katter's Australian Party
Stephen Beck, The Arts Party
Greg Riddell, Independent
Rob Law, Independent
Will Smith, Family First
Source: Caboolture News