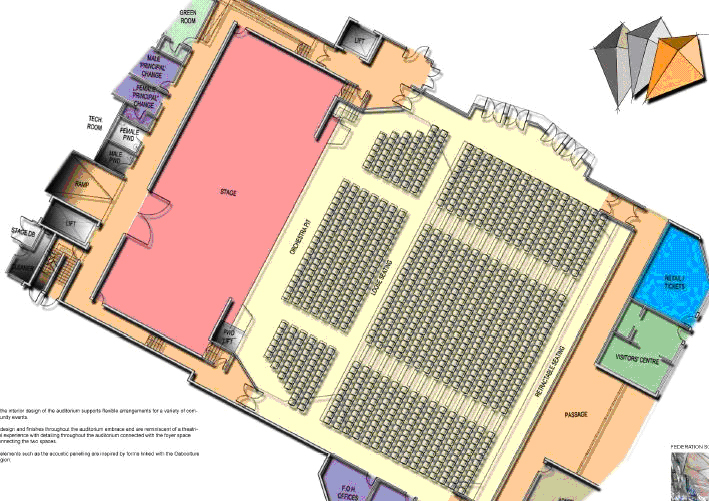 Federal Election 2016: Arts Party candidate announces Indigenous Theatre Project for Longman
Narangba local personality and endorsed candidate for The Arts Party in the Federal division of LONGMAN, Stephen Beck, has announced the revival of a Theatre and Performing Arts project that has been gathering dust since 2008.
Mr Beck has revealed he plans to try and revive a planned $100M world class venue which was to have included a 1,000 seat auditorium, Library, Gallery and community function rooms.
"This fantastic project will bring much needed employment to our area, both during the construction period as well as permanent and part time jobs into the decades beyond," Said Mr Beck.
"It will fill a particular void in our region for a quality venue of this size, where many schools and organisations find themselves now having to travel all the way into Brisbane for their major functions and speech nights."
"Imagine the benefit to our local Universities as well. They should have access to this space too and it will expand their ability to deliver full courses in the Arts, both for artisans, artistes and technical production training."
Previously planned by the now defunct Caboolture Shire Council, the project was abandoned after the 2008 council amalgamation, with a smaller scale version going ahead instead. Mr Beck says he has his eye on bringing it to the Longman district where it will also provide a much-needed focal point for retail and hospitality development. It is envisaged that this project will become an Icon for the region and attract cultural and tourist events.
"As politicians seem to be fond of saying these days, this job was shovel-ready," says Mr Beck.
"Since the original gallery and library sections have been catered for in subsequent projects, the scope should be updated to include a dedicated performance space, studios and administration offices for Indigenous culture for our region, similar to the Aboriginal Centre for the Performing Arts (ACPA) in Kangaroo Point Brisbane."
"All the schematic design work has been done but it might need tweaking to suit a different site. The original budget was $50M in 2008 dollars so my estimate is about $100M," he said.
 "I see no reason Longman can't have it all and more instead of being bypassed the way we have been so far."
Mr Beck envisages that the project could be partner funded with private interests and Government.
The Arts Party are Australia's newest federal party and the world's only dedicated party for the Arts and Creative Industries. It is also the first party in Australia to have been crowdfunded into existence. In this their first election, they are running senate candidates in every state and seven lower house candidates across the country.
For more information on the Arts Party see www.artsparty.org