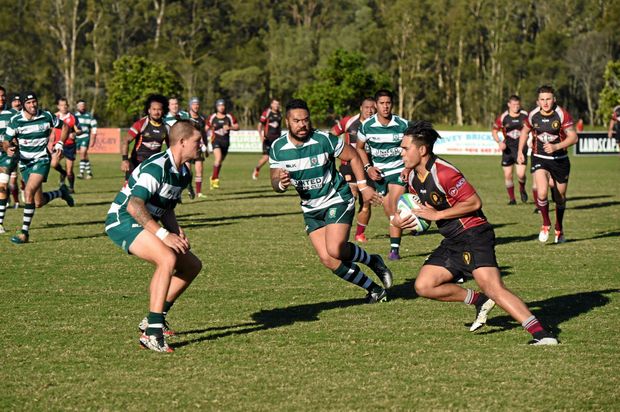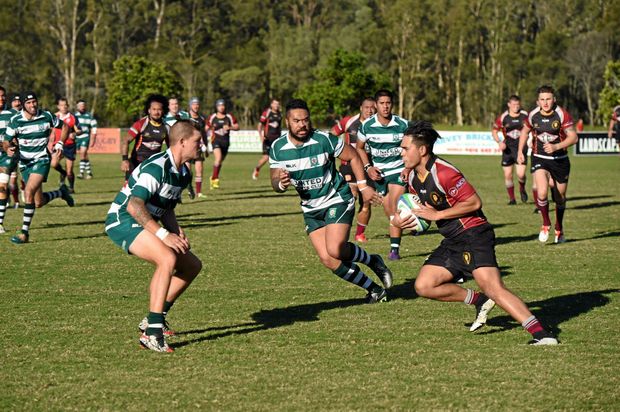 Caboolture Snakes dominate Ipswich
The Caboolture Rugby Union Club has made a habit of demolishing visiting teams lately. The Snakes beat Ipswich 83-14 two weeks after beating Riverside by a similar margin.
The catch-up fixture at Kevin Kaeser Oval was played on a fine Saturday afternoon after the game was postponed the week before.
A-grade coach Billy Holland said his team did well to capitalise on their lead at halftime.
"You can get into a trap by falling asleep but the boys did well to stay focused and keep going," he said.
Three representative players were missing from the squad but it did not hinder the team's performance.
Flyhalf Thomas Aldridge has now established a healthy appetite for tries. He got to the tryline twice along with fullback Tyson Vonhoff and the two wingers, Teariki Daniel Framhein and John Flew, who was named man of the match.
Holland said his performance summed up his successful stint on the wing this season.
"He played halfback at the start for the season but he's making the most of it now and he's scoring a few tries from it," he said.
Snakes left centre Adam Keene returned to the team in form, scoring three tries.
The Snakes are still four points behind league-leaders Springfield and third-placed Redlands.
Despite winning five times on the trot, Holland said it was hard to judge how his team will go against the top teams in the other pool towards the end of the season.
"I think the way that it's (competition) set up is not good for the team that wins by 80 or the team that gets beaten by 80," he said.
Their closest competitors both won on the weekend but not as handsomely.
Holland admitted their match away to Redlands on Saturday will be a challenge.
Source: Caboolture News