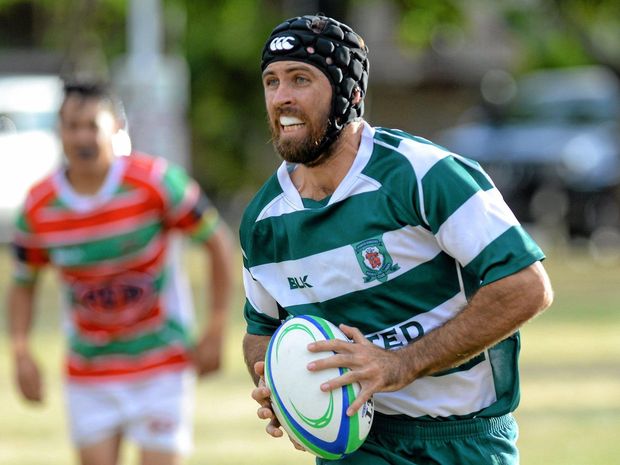 The Berber Cup Caboolture in Box seat this weekend
Next weekend will see Caboolture in the box seat for a win following recent good performances in the Berber Cup competition .
Meanwhile the action continues for regionals with two wins and an opposition forfeit have handed Ipswich a perfect round in the Barber Cup competition.
The Springfield Hawks were given a week's rest when Everton Park were unable to field a team in either Barber Cup or Pegg Cup.
Goodna produced a one-point win over Redlands to stay in the top eight and the Ipswich Rangers hit their straps with a 31-10 win over Southern Bay.
The win at home was the Rangers second of the season. It ended a four-game losing streak.
Ipswich Rangers co-coach Mark Hamling said a big crowd at Woodend Park had contributed to the strong win.
"We had a really big day with the club's community day," Hamling said.
"It worked out really well with the Colts getting a win over University of Queensland and we had the under 6's run out at half time in the Barber Cup.
"We wanted to have a good win and we did. I was really happy with the way the boys played."
So far this year the Rangers Colts have been forced to play at separate venues from the senior sides. With their first home game together, Hamling jumped at the chance to inject some of the younger players onto the Barber Cup bench.
"It was the first time we've really seen them so it was good to watch them get a good win," he said.
"It's not encouraging when they have to play a game elsewhere and then go home afterwards.
"We had a couple of Colts players on the bench in an effort to blood a few of those new blokes who we have earmarked for next year."
With a bye round for the Pegg Cup squad, Cameron Payne was promoted to the top grade where he produced a man-of-the-match performance and won the praise of co-coaches Hamling and Tino Anae.
"Cameron usually plays half the game for the Pegg side," Hamling said.
"But with a few of our forwards out he really stepped it up and played the full game for us and won our players-player award.
"He slotted into our front row and did extremely well. The way he went yesterday you couldn't drop him."
With a tough challenge against Caboolture next weekend, Hamling was pleased to have the win behind them.
"Our forwards went really well and if not for some mistakes we could have put on another 20-30 points," he said.
"It's good to come off a positive like that and have a big week at training to get ready for Caboolture.
"We should get Jarrod Lacey back next week and our goal is to beat Caboolture at their home ground."
State of play
Barber Cup
Ipswich Rangers 31 (Thomas Dwyer 2, Shaun Ward, Haua Potini, Samuel Tierney-Williams tries; Thomas Dwyer, 3 goals) def 10 Southern Bay at Woodend Park.
Goodna Gladiators 20 def 19 Redlands at Evan Marginson Oval.
Springfield Hawks def Everton Park by forfeit.
Pegg Cup
Redlands 25 def Goodna Gladiators 5 at Evan Marginson Oval.
Springfield Hawks def Everton Park by forfeit.
Ipswich Rangers had the bye.
with  Queensland Times