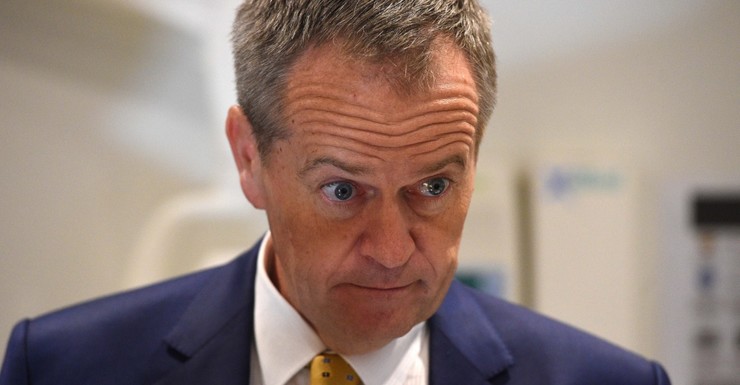 Labor indicates it won't support tax cut in Federal Budget 2016
Federal Labor has attacked the government over putting corporations and wealthy people ahead of low-paid workers.
But Prime Minister Malcolm Turnbull says Labor leader Bill Shorten has a poor record of standing up for the low paid, as revealed in the unions royal commission.
Mr Shorten quizzed Mr Turnbull in parliament on Monday - a day ahead of the budget - on why the government planned to cut tax on companies and remove the high-income deficit levy, but deliver no relief to low and middle-income earners.
 The opposition leader said it would be particularly harmful in Tasmania and regional Queensland where four out of five workers earned less than $80,000 a year.
Mr Turnbull rejected the criticism.
'The premise on which the leader of the opposition has asked the question is completely fallacious,' he said.
The prime minister then turned his attack on Mr Shorten, who has written a book to be released this week in which he states: 'As Labor leader I still think like an organiser, I'll lead like a unionist.'
Mr Turnbull said that as secretary of the Australian Workers Union Mr Shorten had traded away the working conditions of cleaners.
'He sold them down the river,' he said.
'The leader of the opposition has got a track record that should put every low-paid worker in Australia in fear of him forming a government.'
Mr Shorten said the prime minister was misrepresenting what had been aired during the unions royal commission.
Source: AAP