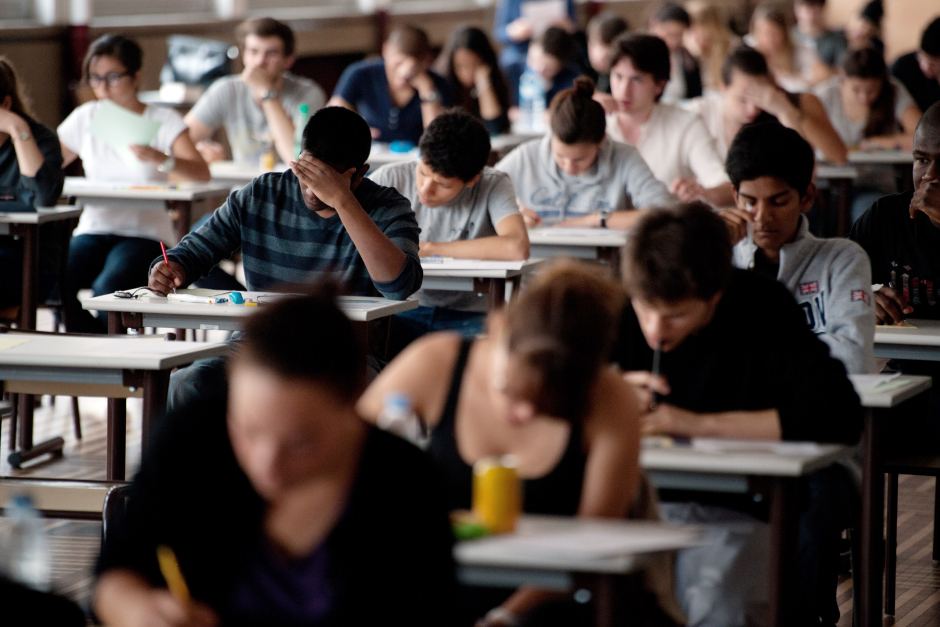 Federal Government pledges schools funding boost
Finance Minister Mathias Cormann says an extra $1.2 billion for schools will be paid for by savings in other parts of the budget.
The figure is significantly less than Labor's promised $4.5 billion dollar increase in funding for 2018 and 2019 which will fully fund the Gonski school reforms.
The funding boost over three years from 2018 reportedly comes with conditions on the states and territories, including literacy and numeracy checks on children in Year 1 and minimum standards for students to pass Year 12.
'We are paying for this increased expenditure on schools by reducing expenditure in other parts of the budget instead of doing it as Labor is proposing to do, paying for it with increased taxes that will hurt economic growth,' Senator Cormann told Sky News on Sunday.
The funding will require schools to have a certain proportion of literacy and numeracy specialists and teachers will be paid according to competency instead of length of service.
All students will have to do an English or humanities subject as well as maths or science before they can get a university entrance score.
The extra money will be included in Tuesday's budget as part of a $73.6 billion student achievement plan.
Education Minister Simon Birmingham says funding would still go to schools based on need.
It would be tied to evidence-based initiatives to boost academic results.
"It is completely unacceptable that the performance of our students in fundamental skills like literacy and numeracy continues to slip even while our funding continues to significantly increase," Senator Birmingham said in a statement on Sunday.
Shadow treasurer Chris Bowen described the government's proposal as "pathetically inadequate" and was critical of the skills testing requirements.
He said the coalition government had previously withdrawn all strings from federal funding with "disastrous results".
"Now it appears they're going to require teachers to do more testing and then not give them the resources they need to fix any problems which emerge in the testing," he told the ABC.
Treasurer Scott Morrison defended the testing component of the funding, saying it was important children were receiving the right education.
"It is not just throwing cash at a problem, a big bag of cash at the states, which they can just spend as they wish," he told reporters in Canberra.
Education union federal president Correna Haythorpe labelled the government's offer "cash for grades" and said it abandoned the children who needed the most help.
Source: AAP