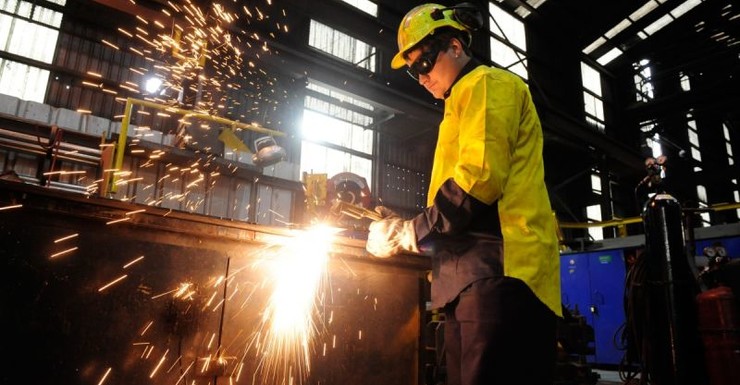 Federal Election 2016: Where the parties stand on the big issues - Workplace Relations
Workplace relations
Workplace Relations is one of the key policy areas the major parties truly differ on.
Until recently, the Government has spoken little about it, outside union corruption and governance, since its 2007 election loss, which was in large part thanks to former prime minister John Howard's WorkChoices policy.
But the decision by Malcolm Turnbull to use the reinstatement of the Australian Building and Construction Commission as a trigger for the double dissolution election, coupled with Tony Abbott's election promise of a Royal Commission, have thrust it back into the spotlight.
Labor is scarred in its own way in this policy area, thanks to former Federal Labor MP Craig Thomson spending tens of thousands of dollars of Health Services Union money on hotels, personal travel and his 2007 election campaign.
Labor is also heavily financially backed by the Construction Forestry Mining and Energy Union. Several CFMEU officials were referred to police in 2015 after the Royal Commission into Trade Union Governance and Corruption. However, some charges arising from the Royal Commission have already been dropped.
Australian Building and Construction Commission
The Coalition wants the Howard government-era building industry watchdog, the Australian Building and Construction Commission, re-established and expanded to cover the transport of building goods.
Labor does not want the ABCC re-established, arguing it strips away oversight of the use of coercive powers. Labor's replacement body, Fair Work Building & Construction, has coercive powers but needs Administrative Appeals Tribunal permission to use them.
The Coalition wants union officials to be subject to the same disclosure and transparency obligations as company directors, and has proposed legislation called the Registered Organisations Bill.
Labor is against the Registered Organisations Bill and instead proposes giving the corporate regulator — the Australian Securities and Investments Commission — oversight of the most serious contraventions of the Registered Organisations Act as well, as a doubling of the penalties for criminal offences under the Fair Work Act.
Greens: The Greens opposed both the ABCC and registered organisations commission. They want to give the Fair Work Commission powers to convert long-term casual employees to permanent full or part-time employees.
Penalty rates
Some Coalition MPs want Sunday penalty rates cut to Saturday rates for hospitality and retail workers, but the official party policy is that it is up to the industrial umpire, the Fair Work Commission, to set penalty rates.
Labor is against any cut to penalty rates for retail and hospitality workers.
Unemployment
The Coalition does not have a specific unemployment target, saying it wants it to be as low as possible.
Labor is promising to work towards 'full employment' and has nominated a target of 5 per cent unemployment.
The Government has established a ministerial working group to consider policy options to protect foreign workers from exploitation.
Labor is proposing to increase the penalties for employers who deliberately avoid paying their employees properly.