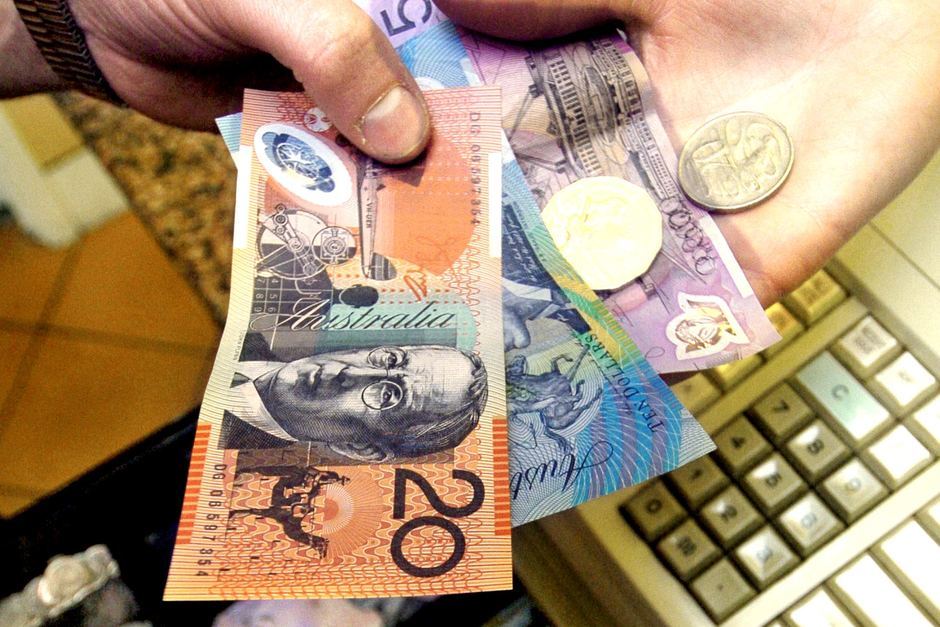 Federal Election 2016: Where the parties stand on the big issues - The Economy
The economy
The economy is the key issue for voters at virtually every election.
It is traditionally seen as a strength for the Coalition, which is campaigning on its 'jobs and growth' budget in 2016, centred on a cut to the company tax rate — initially for small businesses, before gradually being phased in for the wider business sector.
While recent Labor campaigns have sought to stick closely to the Coalition on the economy to minimise any perceived weakness, this time Bill Shorten has come out strongly, rejecting the majority of the company tax cut and pocketing the almost $50 billion in savings.
Labor is also sticking to its plan to take on one of the sacred cows of tax policy — negative gearing — restricting it to new dwellings with the aim to net more than $30 billion over the next decade.
Gone are the days of the election promise of a quick return to surplus. The budget is not predicting a surplus until 2020–21, and Labor is yet to set a target date.
Tax cuts
The budget includes plans for the small business tax rate to drop 1 per cent to 27.5 per cent this year, and for a small business to be redefined as having turnover of less than $10 million, five times the current level to qualify.
By 2023–24 all companies big and small will enjoy the 27.5 per cent rate, and three years later it will drop to a flat 25 per cent.
The Government is also providing a personal income tax cut for middle-income earners by increasing the upper limit for the middle tax bracket from $80,000 to $87,000.
It has also scrapped the 2 per cent temporary deficit levy for high-income earners.
Labor is not going to stand in the way of the personal income tax breaks, but will reinstate the 2 per cent levy as a permanent increase to the top tax bracket if elected.
Labor has backed the cut to the company tax rate for businesses with a turnover of less than $2 million, but does not support lifting the threshold.
Greens: The Greens want to introduce a "buffett rule" to limit the deductions that the top 1% of income earners can claim. The measure will only apply to people who have a total income of $300,000 or more a year. It will oppose the government's plans to cut the corporate tax rate. It also wants to clamp down on multinational tax.
Superannuation tax concessions
The Coalition will increase tax on contributions for those earning more than $250,000 a year, from 15 to 30 per cent.
For people 60 and over, the Government would limit the pot of superannuation they can hold where the earnings (ie. profits from investments) go tax free. Balances above $1.6 million would go into a separate pot where earnings would be taxed at 15 per cent.
There's currently a $180,000 a year limit on after-tax contributions (eg extra money you put into super from your wages, after paying income tax).
People put after-tax income into super because earnings are taxed at 15 per cent — often lower than the tax they'd pay investing it elsewhere.
The Government would reduce this to a $500,000 lifetime cap. This rule would take into account all after-tax contributions since 2007.
People who have already contributed more than $500,000 would not be penalised.
Labor has criticised the Government's plan to limit concessional contributions and cap the amount of tax-free super savings, saying it is retrospective.
Superannuation earnings for retirees in the pension phase are currently tax free, but the ALP would tax annual earnings above $75,000 at 15 per cent. Labor said its proposal, costed by the Parliamentary Budget Office, would raise $14 billion over a decade.
Greens: The Greens want to reform the taxation of super to benefit lower income earners. They want to replace the current flat superannuation tax rate of 15% with a progressive system closely based on a person's marginal income tax rate. They say that would bring in $10bn, over the forward estimates.
Negative gearing
Labor has proposed restricting negative gearing to new homes from July 2017, and to halve the Capital Gains Tax discount on investment properties to 25 per cent. It would grandfather existing investments.
The Government has promised not to touch either negative gearing or CGT.
Greens: The Greens want to abolish negative gearing and the capital gains tax discount. They plan to phase out negative gearing for all non-business asset classes, with grandfathering arrangements for existing investment. They also want to phase out the 50% CGT discount by 10% each year from 1 July 2016, until there is no discount at all, from 1 July 2020. They say their policies will save $119.5 bn over ten years.