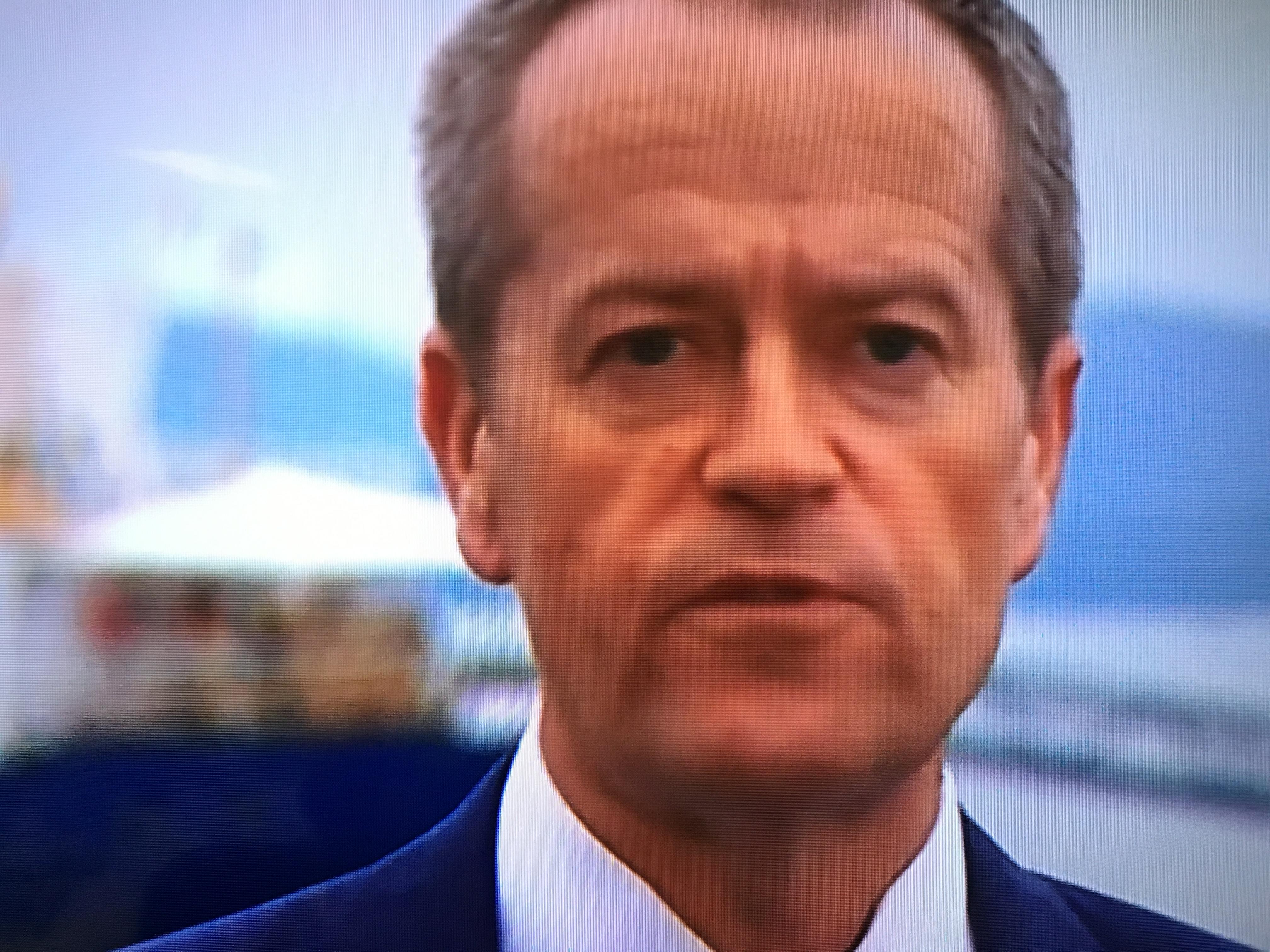 Federal Election 2016 : Shorten shoots down Greens
Prime Minister Malcolm Turnbull and Opposition Leader Bill Shorten both rejected the prospect of an alliance with the Greens as they continued their campaigns in Queensland yesterday.
Greens leader Richard Di Natale had earlier said he was open to negotiating a coalition with Mr Shorten if the July 2 election resulted in another hung parliament.
Mr Shorten was quick to reject the idea, saying Senator Di Natale was dreaming, and deputy Labor leader Tanya Plibersek said the nation would be "horrified" by the idea of a hung parliament after the Gillard government's defeat.
Sen Di Natale said he would never back Mr Turnbull in a minority government, and the feeling was obviously mutual, with the PM also rejecting the prospect.
The exchanges came amid reports the Liberal Party was considering preferencing the Greens in key Victorian Labor seats, but the party's national director Tony Nutt said no decisions had been made and internal talks were "a standard process" in any election.
After heading north on Sunday, both Mr Turnbull and Mr Shorten used their third day in the Sunshine State to target marginal seats in the key election battleground, given Queenslanders' propensity to swing strongly at national polls.
Recent polls have the two major parties neck-and-neck on the two-party preferred basis - 50-50 in the Essential poll and 51-49 either way in the Fairfax-Ipsos poll and the Newspoll.
Mr Turnbull continued his pitch on tax cuts that would start with small business and progress to all firms within a decade.
Mr Shorten announced Labor would provide schools funding to up to $4.9 billion by 2018-19.
Shadow Treasurer Chris Bowen said the full costs of all Labor's policies - including those yet to be announced - would be released at later in the campaign.
He rejected criticisms that Labor would not provide its estimates to Treasury for analysis, saying it was the proper process for the independent Parliamentary Budget Office to complete costings for the Opposition.
Source: Caboolture News