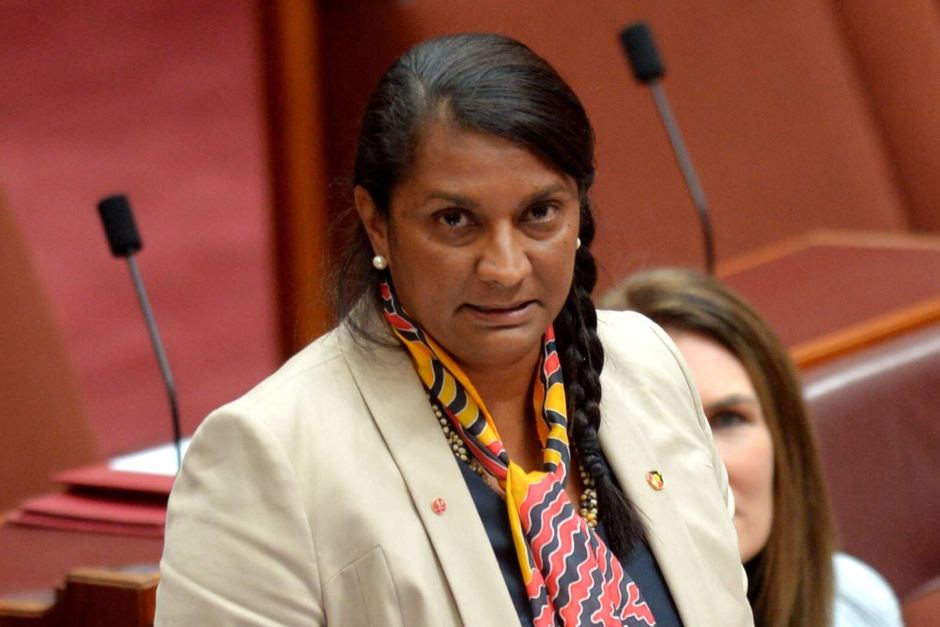 Federal Election 2016: Nova Peris to not contest Senate spot
Northern Territory senator Nova Peris will not re-contest her Senate spot in the upcoming election.
Key points:
Senator Nova Peris was first Aboriginal woman in federal politics
Senator reportedly set to take AFL's top Indigenous job
Peris "rejects" racism facing Aboriginal people
In a statement, Senator Peris said she made the decision following careful deliberation with her family.
"It is my intention that I will serve out my term and fully support and endorse my replacement for the number one position on the Labor Senate ticket, whoever that might be," she said.
Fairfax Media has reported Senator Peris is a frontrunner to take up the AFL's top Indigenous job.
It is a role left vacant after the league's former head of diversity, Jason Mifsud, took up a position with the Victorian Government in February.
"As a champion of change I will continue to fight racism and prejudice," she said.
"I had never envisaged myself becoming a career politician."
Opposition Leader Bill Shorten rejected suggestions Senator Peris had been pushed as "complete rubbish".
"She is a trailblazer on the athletics track and she's been a trailblazer in the Senate," Mr Shorten said.
"She departs with my absolute best wishes."
He also pointed to the record six Indigenous Australians running for the Labor Party.
"I think that's a long overdue development," he said.
"But certainly we are very committed to improving the political voice of all Indigenous Australians."
Earlier today the Minister for Indigenous Affairs, Nigel Scullion, suggested Senator Peris may have been sacked.
"The Labor senator who was a captain's pick now we're not sure if it's going to be a captain's flick," he said.
"I'm not sure what sort of pressure she would have been put under."
Senator Peris was the first Aboriginal woman in Federal politics and Labor's first Aboriginal member in Federal Parliament.
Source: ABC News