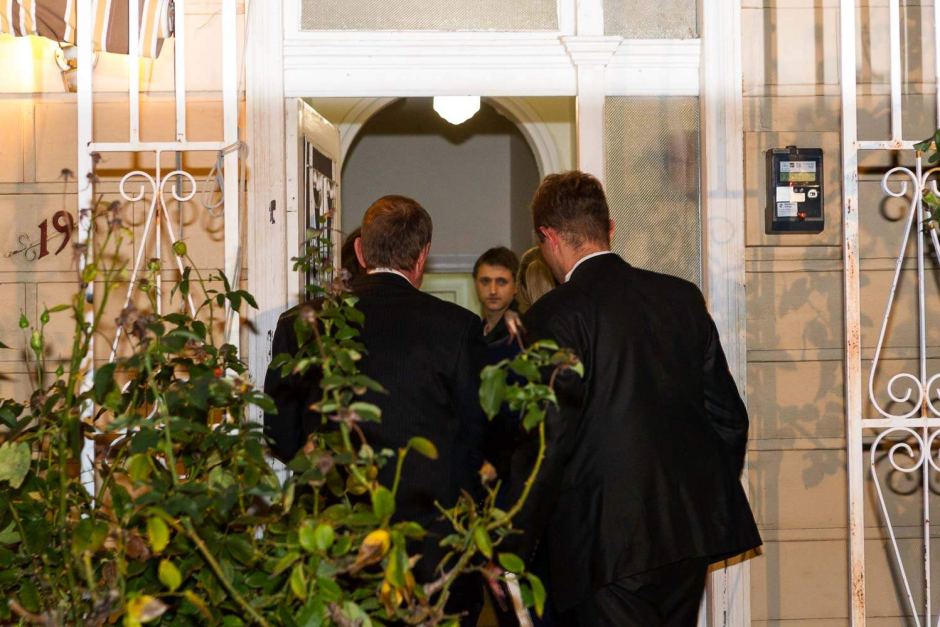 Federal Election 2016: Labor seeks written proof NBN Co document photos destroyed after AFP raids
The Federal Opposition says it still wants to know why an NBN Co employee took 32 photographs of documents during Thursday night's Australian Federal Police raids on Labor figures in Melbourne.
Labor claimed parliamentary privilege over the documents seized from the office of Senator Stephen Conroy and the home of a Labor staff member, as part of an investigation into leaks from NBN Co.
The documents have been sealed and can not be accessed by the police until the Senate has resolved the privilege claim.
NBN Co said the photographs taken by its employee and sent on to colleagues had since been destroyed, and the AFP told lawyers for the Labor Party the photographs could not be retrieved and were not stored in a cloud service.
But Opposition finance spokesman Tony Burke said Labor's lawyers were seeking written assurances from the AFP that the photographs had been destroyed.
"We don't know why this occurred, we don't know what documents were sent out, we don't know whether the people who received them forwarded them on again," he said.
"None of this known."
The AFP has confirmed officers held a meeting with legal representatives for the Australian Labor Party on Friday to "ensure compliance to the claim of parliamentary privilege".
It also said the NBN official was "under the direction of AFP officers at all times during the search warrant".
Mr Burke said Labor accepted the NBN official had a role at the search warrants, but said questions remained.
"I have every reason to question why, when a claim of parliamentary privilege had been legally made that somebody who was there as formally part of the team is sending out images to employees and workmates," he said.
The Labor leader Bill Shorten said it was "inconceivable" the Government did not know about the investigation before Thursday night, given NBN Co is wholly owned by the Government.
But one of the shareholder ministers, Mathias Cormann, insisted he was not informed of the decision to refer the matter to the AFP.
"I did check today with the adviser with responsibility for these matters and we have not been informed as far as we can ascertain by NBN of a complaint to the Australian Federal Police," Senator Cormann told RN Drive.
"NBN, despite all of the very shrill assertions by Labor for political reasons, does operate as an independent business.
"Yes, it's owned by the taxpayer but it does operate as a business with its own board."
Source: ABC News